Zack Underwood is one of the deuteragonists of Disney XD's Milo Murphy's Law. He is the best friend of Milo Murphy and Melissa Chase.
Background
Official Description
Zack is the new kid in town and the voice of reason when things get out of hand. While the rest of the town is used to Milo, Zack is trying to enjoy the adventure of being Milo's best friend without getting destroyed.
Gallery
Screenshots
Miscellaneous
v - e - d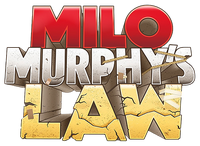 Locations
Swamp City • Jefferson County Middle School • Lard World