Zack Underwood is one of the deuteragonists of Disney XD's Milo Murphy's Law. He is the best friend of Milo Murphy and Melissa Chase.
Background
Official Description
Zack is the new kid in town and the voice of reason when things get out of hand. While the rest of the town is used to Milo, Zack is trying to enjoy the adventure of being Milo's best friend without getting destroyed.
Gallery
Screenshots
Miscellaneous
v - e - d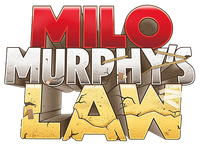 Locations
Swamp City • Jefferson County Middle School • Lard World
Ad blocker interference detected!
Wikia is a free-to-use site that makes money from advertising. We have a modified experience for viewers using ad blockers

Wikia is not accessible if you've made further modifications. Remove the custom ad blocker rule(s) and the page will load as expected.