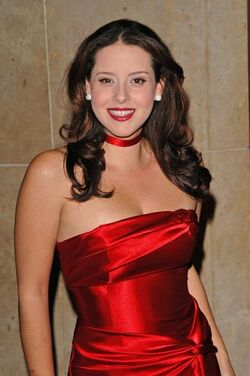 Yeni Alvarez
is a Cuban American actress, voiceover artist and writer who is best known for her role as Anita in the Spanish sitcom "Los Beltran". She is also one of the "divas" behind the blog TravelingDiva.com and a self-described "bon vivant".
For Disney, she has provided many Spanish safety spiels heard throughout the Disney parks, including such attractions as Alice in Wonderland, Flik's Flyers, Tuck & Roll's Drive 'Em Buggies, Jumpin' Jellyfish, Gadget's Go Coaster, It's a Small World, the Tomorrowland Transit Authority PeopleMover, the Studio Backlot Tour and the parking lot trams.
Link
Ad blocker interference detected!
Wikia is a free-to-use site that makes money from advertising. We have a modified experience for viewers using ad blockers

Wikia is not accessible if you've made further modifications. Remove the custom ad blocker rule(s) and the page will load as expected.