Woodles is a character from Minnie's the Wizard of Dizz.
He helps Minnie and Pluto and the others when needed as soon as he is called, not by saying "Oh Toodles" but "Oh Woodles" instead. He also has a Mousekadoer of his own called the "Mousekadizz" but it has different colors. Clarabelle operates the Mousekadizz instead of Mickey.
Unlike Toodles, Quoodles, Boodles, and Goofles, he doesn't seem to have a face or voice so throughout this whole episode, his face plate is just a screen saver of swirly lines instead of circles, unlike Toodles and Quoodles.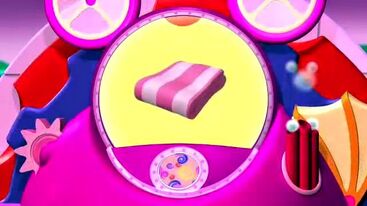 Ad blocker interference detected!
Wikia is a free-to-use site that makes money from advertising. We have a modified experience for viewers using ad blockers

Wikia is not accessible if you've made further modifications. Remove the custom ad blocker rule(s) and the page will load as expected.