"If you could make God bleed, the people would cease to believe in him. There will be blood in the water, the sharks will come. All I have to do is sit back and watch as the world consumes you."
―Vanko to Tony in prison.
Whiplash is the main antagonist in Iron Man 2. He is weapons expert who brandishes a specially designed whip as his personal weapon.
Whiplash was created by Stan Lee and Gene Colan.
Appearances
Marvel Cinematic Universe
Iron Man 2
Ivan Vanko first appears at his home near an alleyway in Moscow where his father, Anton Vanko, is coughing and dying. After his father dies, Ivan Vanko begins overlooking blueprints for the Arc Reactor created by his father and Howard Stark, the father of Tony Stark (Iron Man). Vanko begins creating his own Arc Reactor based off of the blueprints, in revenge against Tony Stark. As the montages of Vanko creating the Arc Reactor go by, there is a short scene where Vanko is seen giving his pet sulfur-crested cockatoo vodka. Vanko eventually completes the Arc Reactor and stares into its light with an evil smile and a sinister, low, laugh.
Six months later, Vanko is seen creating his electrified plasma whips and harness to hold his Arc Reactor. Vanko even whips a television broadcasting Tony Stark in half with a plasma whip. An agent of the Ten Rings is later seen slipping Vanko a passport to the United States in an alleyway. Along with the passport, the agent also gave Vanko a postcard for the Monaco Grand Prix.
Vanko infiltrates the Monaco Grand Prix using a boiler suit as a disguise. Vanko begins wandering the track, astounding the audience of the race, and eventually reveals his Whiplash harness and his plasma whips before he splices a race car in half. Vanko attacks Stark (who is racing in the Monaco Grand Prix) and slices Stark's car in half. Stark survives and Vanko attempts to attack him while he is weak. Stark's bodyguard Happy Hogan arrives and rams Vanko with his car, allowing time for Stark to apply a portable Iron Man suit (Mark V). Vanko confronts Stark again, with Stark now armed with the Mark V armor. Vanko whips Stark and wraps the whips around his torso and neck, which begin to burn through Stark's armor. Stark grabs Vanko's whips and throws him to the ground. Stark then removes the Arc Reactor from Vanko's harness, making him powerless. Vanko is then arrested by the Monaco authorities.
Stark visits Vanko in prison, curious to know why Vanko did not sell his technology for money and where he obtained the design for the Arc Reactor. Vanko explains that he did not want to kill Iron Man, but ruin his public image by demonstrating that Iron Man could be defeated. Vanko also explains that he obtained the blueprints from his father Anton Vanko, who worked with Tony's father Howard Stark. Before Stark leaves, Vanko utters "Palladium in the chest, painful way to die." deliberately to taunt Stark while ensuring that Vanko is aware of Stark's condition of his Arc Reactor core poisoning him.
Vanko later escapes from prison with the help of Stark's rival Justin Hammer, who places a clay bomb in the disguise of a potato in Vanko's prison lunch. One of Hammer's men, disguised as a cell guard, escorts another prisoner with Vanko's same incarceration number on his prison unifrom into the cell. Vanko kills the other prisoner and the same cell guard slips Vanko the keys. Vanko escapes and an actual cell guard begins harassing Vanko for not being in his cell. Vanko snaps the guard's neck and escapes before the bomb explodes. More of Hammer's men disguised as prison guards slip a bag over Vanko's head and transport him to an aircraft facility, where Vanko meets Justin Hammer himself for the first time. Hammer offers to help Vanko take revenge on Stark in return for designing suits for Hammer Industries. Vanko agrees on the condition that Hammer brings him his pet Sulphur-crested cockatoo he left back in Russia.
Hammer brings Vanko to his facility in Queens, New York, where Vanko is introduced to Hammer's prototype suits. After Hammer explains that he wants to use the suits to replace Iron Man and ruin Tony Stark's image at the Stark Expo, Vanko confirms that he will help Hammer with no problem. Later, Hammer brings Vanko the cockatoo he wanted, although Vanko claims that the bird is not his cockatoo. This immediately effects Vanko's relationship with Hammer, who advises Vanko to not become attached to sentimental values such as his bird. Hammer then realizes that Vanko has replaced a Hammer suit's helmet with a drone head. Hammer, at first appalled by Vanko's change in plan, asks why Vanko has replaced the suit's helmet with a drone head. Vanko responds that people create problems and that the drone is better. Vanko also retorts back "Don't get too attached to things. Learn to let go.", deliberately taunting Hammer by rephrasing Hammer's same quote.
When Vanko informs Hammer that he cannot give a weapons demonstration of the drones for Senator Stern and the Stark Expo, Hammer takes the bird he brought Vanko, Vanko's pillows, and his shoes from him as punishment for not delivering what was promised in their deal. In addition, Vanko is locked up in the facility until Hammer is finished with his presentation at the expo. However, a few seconds after Hammer leaves the room, Vanko kills Hammer's guards and takes back his belongings. Vanko then calls Tony Stark from a home-made telephone (created using leftover resources from Hammer's facility), informing Stark that he has escaped from prison and that will take revenge on him at the Stark Expo. As Vanko is speaking to Stark, Stark traces Vanko's call to the Hammer Industries facility in Queens.
At the Stark Expo, where Hammer is presenting the drones, Vanko takes remote control of the drones and the War Machine armor worn by James Rhodes from Hammer's facility, making the drones attack the expo and sending the War Machine armor after Tony Stark. However, S.H.E.I.L.D agent Natasha Romanoff and Happy Hogan arrive at the facility to fight off Hammer's guards. Taking advantage of the time, Vanko escapes from the facility.
Rhodes gains control of his armor once more and the Hammer drones are eventually defeated by Rhodes and Stark. Vanko arrives in his Whiplash Mark II suit, fashioned from Hammer technology with a new Arc Reactor and set of plasma whips with double cycles, rather than one cycle as Stark pointed out during his conversation with Vanko in Monaco prison. Rhodes fires a missile at Vanko (dubbed by Hammer Industries employees as the "X-Wife"), only to find that the missile has no affect on Vanko's new armor. Vanko attacks and whips Stark and Rhodes, tying the whips around their necks. As Vanko has his whips wrapped firmly around their necks, Stark and Rhodes fire their repulsor moun beams at Vanko, causing a massive explosion. Vanko, now wounded in the remains of his suit, reveals that he installed self-destruct devices in his armor and the Hammer drones. The explosion from his suit kills Vanko, and his dying words to Tony Stark are "You lose".
After Ivan Vanko's death, Marc Scarlotti becomes the new Whiplash. He is an HYDRA agent who attacked the United Nations. He uses a combination of bladed whips and weapons called "splinter bombs". He manages to kill Noelle Walters and injure Glenn Talbot, but he is ultimate defeated by Melinda May, after which he is arrested and imprisoned by S.H.I.E.L.D.
Marvel Animated Universe
A version of the unnamed female Whiplash appears in appears in this series. As the Breakout occurred, she was among the prisoners getting their weapons and suits back in the Vault's armory when the Living Laser ripped the door open for them.
Then she was with the other villains bent on taking revenge on Iron Man for locking them up in the Vault. As Blizzard was about to kill him with his freeze ray, they were stopped by Hawkeye.
After being saved by Hawkeye, Iron Man then set the Vault in self-destruct and escaped. Whiplash escaped before the Vault exploded.
When the Avengers fought her, she had Black Panther tied up with her lashes. Hawkeye freed Panther and Whiplash destroyed all the lights. She tried to attack Hawkeye from behind but Panther warned him and Hawkeye fired an arrow at her, freezing her. Whiplash was then imprisoned.
Avengers Assemble
He crashes a museum event that contains the new Avengers exhibit and ensnares the Avengers in his upgraded whips. Hulk manages to break free and yank Whiplash off the balcony. With a combination of Black Widow using water to short out his whips and Hulk performing a power clap, Whiplash was defeated. Iron Man's analysis on the fragment of Whiplash's whip showed that it was upgraded by A.I.M. who have been siphoning 30th Century technology that belonged to Kang the Conqueror.
Marvel Disk Wars: The Avengers
Trivia
Gallery
Iron Man 2
Agents of S.H.I.E.L.D.
Phineas and Ferb: Mission Marvel
The Avengers: Earth's Mightiest Heroes
Avengers Assemble
Marvel Disk Wars: The Avengers
Video Games
Comics
v - e - d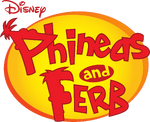 Episodes
Season One: "Rollercoaster" • "Candace Loses Her Head" • "The Fast and the Phineas" • "Lawn Gnome Beach Party of Terror" • "The Magnificent Few" • "S'Winter" • "Are You My Mummy?" • "Flop Starz" • "Raging Bully" • "Lights, Candace, Action!" • "Get That Bigfoot Outta My Face!" • "Tree to Get Ready" • "It's About Time!" • "Jerk De Soleil" • "Toy to the World" • "One Good Scare Ought to Do It!" • "A Hard Day's Knight" • "I, Brobot" • "Mom's Birthday" • "Journey to the Center of Candace" • "Run Away Runway" • "I Scream, You Scream" • "It's a Mud, Mud, Mud, Mud World" • "The Ballad of Badbeard" • "Dude, We're Getting the Band Back Together" • "Ready for the Bettys" • "The Flying Fishmonger" • "Phineas and Ferb Get Busted!" • "Greece Lightning" • "Leave the Busting to Us!" • "Crack That Whip" • "The Best Lazy Day Ever" • "Boyfriend From 27,000 B.C." • "Voyage to the Bottom of Buford" • "Put That Putter Away" • "Does This Duckbill Make Me Look Fat?" • "Traffic Cam Caper" • "Bowl-R-Ama Drama" • "The Monster of Phineas-n-Ferbenstein" • "Oil on Candace" • "Unfair Science Fair" • "Unfair Science Fair Redux (Another Story)" • "Out to Launch" • "Got Game?" • "Comet Kermillian" • "Out of Toon" • "Hail Doofania!"


Season Two: "The Lake Nose Monster" • "Interview With a Platypus" • "Tip of the Day" • "Attack of the 50 Foot Sister" • "Backyard Aquarium" • "Day of the Living Gelatin" • "Elementary My Dear Stacy" • "Don't Even Blink" • "Chez Platypus" • "Perry Lays an Egg" • "Gaming the System" • "The Chronicles of Meap" • "Thaddeus and Thor" • "De Plane! De Plane!" • "Let's Take a Quiz" • "At the Car Wash" • "Oh, There You Are, Perry" • "Swiss Family Phineas" • "Hide and Seek" • "That Sinking Feeling" • "The Baljeatles" • "Vanessassary Roughness" • "No More Bunny Business" • "Spa Day" • "Phineas and Ferb's Quantum Boogaloo" • "Phineas and Ferb Musical Cliptastic Countdown" • "Bubble Boys" • "Isabella and the Temple of Sap" • "Cheer Up Candace" • "Fireside Girl Jamboree" • "The Bully Code" • "Finding Mary McGuffin" • "Picture This" • "Nerdy Dancin'" • "What Do It Do?" • "Atlantis" • "Phineas and Ferb Christmas Vacation!" • "Just Passing Through" • "Candace's Big Day" • "I Was a Middle Aged Robot" • "Suddenly Suzy" • "Undercover Carl" • "Hip Hip Parade" • "Invasion of the Ferb Snatchers" • "Ain't No Kiddie Ride" • "Not Phineas and Ferb" • "Phineas and Ferb-Busters!" • "The Lizard Whisperer" • "Robot Rodeo" • "The Beak" • "She's the Mayor" • "The Lemonade Stand" • "Phineas and Ferb Hawaiian Vacation" • "Summer Belongs to You!" • "Nerds of a Feather" • "Wizard of Odd" • "We Call it Maze" • "Ladies and Gentlemen, Meet Max Modem!" • "The Secret of Success" • "The Doof Side of the Moon" • "Split Personality" • "Brain Drain" • "Rollercoaster: The Musical!" • "Make Play" • "Candace Gets Busted"
Season Three: "The Great Indoors" • "Canderemy" • "Run, Candace, Run" • "Last Train to Bustville" • "Phineas' Birthday Clip-O-Rama!" • "The Belly of the Beast" • "Moon Farm" • "Ask a Foolish Question" • "Misperceived Monotreme" • "Candace Disconnected" • "Magic Carpet Ride" • "Bad Hair Day" • "Meatloaf Surprise" • "Phineas and Ferb Interrupted" • "A Real Boy" • "Mommy Can You Hear Me?" • "Road Trip" • "Tour de Ferb" • "Skiddley Whiffers" • "My Fair Goalie" • "Bullseye!" • "That's the Spirit" • "The Curse of Candace" • "Escape from Phineas Tower" • "Lotsa Latkes" • "Ferb Latin" • "A Phineas and Ferb Family Christmas" • "Tri-Stone Area" • "Doof Dynasty" • "Excaliferb" • "Phineas and Ferb and the Temple of Juatchadoon" • "Monster from the Id" • "Gi-Ants" • "The Remains of the Platypus" • "Mom's in the House" • "Perry the Actorpus" • "Let's Bounce" • "Bully Bromance Break Up" • "Quietest Day Ever" • "Doonkleberry Imperative" • "Meapless in Seattle" • "Delivery of Destiny" • "Buford Confidential" • "The Mom Attractor" • "Cranius Maximus" • "Agent Doof" • "Minor Monogram" • "What a Croc!" • "Sleepwalk Surprise" • "Sci-Fi Pie Fly" • "Sipping with the Enemy" • "Tri-State Treasure: Boot of Secrets" • "Doofapus" • "Norm Unleashed" • "Where's Perry?" • "Ferb TV" • "When Worlds Collide" • "What'd I Miss?" • "Road to Danville" • "This is Your Backstory" • "Blackout!"
Season Four: "For Your Ice Only " • "Happy New Year!" • "Fly On the Wall" • "Bully Bust" • "My Sweet Ride" • "Der Kinderlumper" • "Sidetracked" • "Primal Perry" • "Mind Share" • "Backyard Hodge Podge" • "Bee Day" • "Bee Story" • "Great Balls of Water" • "Where's Pinky?" • "Phineas and Ferb Musical Cliptastic Countdown Hosted by Kelly Osbourne" • "Knot My Problem" • "Just Desserts" • "La Candace-Cabra" • "Happy Birthday, Isabella" • "Love at First Byte" • "One Good Turn" • "Mission Marvel" • "Thanks But No Thanks" • "Troy Story" • "Druselsteinoween" • "Terrifying Tri-State Trilogy of Terror" • "Face Your Fear" • "Cheers for Fears" • "Steampunx" • "Just Our Luck" • "Return Policy" • "Live and Let Drive" • "Phineas and Ferb Save Summer" • "Father's Day" • "Imperfect Storm" • "The Return of the Rogue Rabbit" • "It's No Picnic" • "The Klimpaloon Ultimatum" • "Operation Crumb Cake" • "Mandace" • "Phineas and Ferb: Star Wars" • "Lost in Danville" • "The Inator Method" • "Night of the Living Pharmacists" • "Tales from the Resistance: Back to the 2nd Dimension" • "Doof 101" • "Act Your Age" • "Last Day of Summer" • "O.W.C.A. Files"