Ad blocker interference detected!
Wikia is a free-to-use site that makes money from advertising. We have a modified experience for viewers using ad blockers

Wikia is not accessible if you've made further modifications. Remove the custom ad blocker rule(s) and the page will load as expected.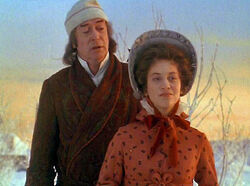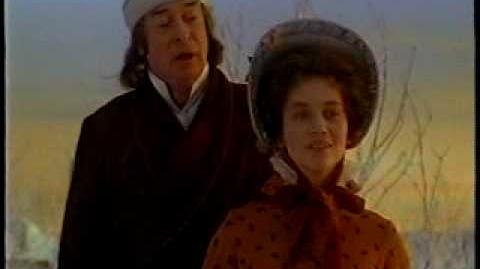 "When Love Is Gone" is a song from The Muppet Christmas Carol. It is sung by Belle (and partially joined by Scrooge), about her break-up with Ebenezer Scrooge for being more interested in money than marrying her. It is also sung by Martina McBride for the credits.
The sequence featuring "When Love Is Gone" was cut from the initial theatrical release of The Muppet Christmas Carol, but it has been restored for most subsequent home video, DVD and television versions of the film as well as a few screenings of the UK theatrical re-release. The song was included on the UK VHS release of the film, but it was cut from the subsequent DVD release.
Lyrics
There was a time when I sure
That you and I were truly one
That our future was forever
And would never come undone
And we came so close to being close
And though you cared for me
There's distance in your eyes tonight
So we're not meant to be
The love is gone, the love is gone
The sweetest dream that you have ever known
The love is gone, the love is gone
I wish you well, but I must leave you now alone
There comes a moment in your life
Like a window and you see
Your future there before you
And how perfect life can be
But adventure calls with unknown voices
Pulling you away
Be careful or you may regret
The choice you make someday
When love is gone, when love is gone
The sweetest dream that we have ever known
When love is gone , when love is gone
I wish you well, but I must leave you now alone
It was almost love
It was almost always
It was like a fairytale
Would live out you and I
[Repeat 2x]
And yes some dreams come true
And yes some dreams fall through
And yes the time and come for us to say goodbye