Ad blocker interference detected!
Wikia is a free-to-use site that makes money from advertising. We have a modified experience for viewers using ad blockers

Wikia is not accessible if you've made further modifications. Remove the custom ad blocker rule(s) and the page will load as expected.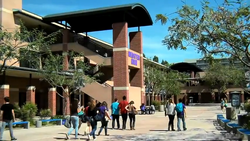 Webster High School
is a high school located in San Francisco where Chyna and all other students attend in
A.N.T. Farm
.
Known Students
(In alphabetical order)
Annabelle
Charlie Brown (former student)
Daniel Triton
Emma (former student)
Hayley
Keith
Legan
Megan
Naya
Nigel (former)
Svetlana
Known Staff
Gibson
Mr. Marceau
Mr. McMillan
Mr. Zimbaldi
Mrs. Nateman
Principal Skidmore
Lunch Lady
​Known Clubs/Extra Curriculars
Photography Club
Chess Club
Club Sandwich Club
Drama Club
End Hunger Today Club
Physics Club
Renaissance Club
Space Club (poster is seen in background in TransplANTed)
Film Club
The Howler
Yearbook
Student Council
Glee Club
Chemistry Class
Debates Club
French Club
Mentioned Classes
Music (first seen in TransplANTed)
Drama (first seen in ReplicANT)
Science (first seen in SciANTs Fair)
American History/World History (first seen in ReplacemANT)
English (first seen in cANTonese Style Cuisine)
French (mentioned in InformANT)
Art (mentioned in InformANT)
Home Economics (first seen in ManagemANT)