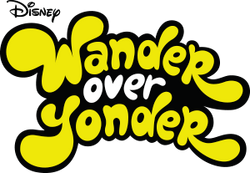 This article is a list of episodes of the Disney Channel/Disney XD series Wander Over Yonder. The episodes are listed in their original air dates.
Season 1 (2013-2014)
The season premiered on August 16, 2013 on the Disney Channel, as a sneak preview after the premiere of Phineas and Ferb: Mission Marvel and ended on January 24, 2014 with "The Bounty", as the show was moved to Disney XD. However, starting on July 11, 2014, it still airs on Disney Channel as part of the channel's "Disney XD on Disney Channel". The season has 39 episodes.
Episode
Disney Channel
Disney XD
Prod.
Code
DC
 #
DXD
#
Viewers
(millions)
"The Picnic"
August 16, 2013
December 13, 2013
102a
1
8
2.9
"The Greatest"
September 13, 2013
December 14, 2013
101a
2
15
3.1
"The Egg"
September 13, 2013
April 3, 2014
101b
3
16
3.1
"The Fugitives"
September 20, 2013
December 13, 2013
102b
4
9
2.8
"The Good Deed"
September 27, 2013
December 12, 2013
103a
5
6
2.2
"The Pet"
October 4, 2013
April 2, 2014
104
6
14
2.5
"The Prisoner"
October 11, 2013
December 13, 2013
103b
7
7
2.2
"The Bad Guy"
October 18, 2013
December 11, 2013
105a
8
4
2.3
"The Troll"
November 1, 2013
December 11, 2013
105b
9
5
2.8
"The Box"
November 15, 2013
December 10, 2013
106a
10
2
1.9
"The Hat"
November 22, 2013
December 10, 2013
106b
11
3
2.2
"The Little Guy"
December 6, 2013
December 9, 2013
107
12
1
2.4
"The Ball"
January 10, 2014
April 1, 2014
108b
13
13
2.0
"The Bounty"
January 24, 2014
April 1, 2014
108a
14
12
2.3
"The Hero"
July 18, 2014
March 31, 2014
109a
17
10
1.8
"The Birthday Boy"
July 18, 2014
March 31, 2014
109b
18
11
1.8
"The Nice Guy"
July 11, 2014
June 10, 2014
110a
15
17
2.5
"The Time Bomb"
July 11, 2014
June 10, 2014
110b
16
18
2.5
"The Tourist"
August 1, 2014
June 11, 2014
111b
19
19
1.9
"The Day"
September 12, 2014
June 16, 2014
112a
22
20
TBA
"The Night"
September 12, 2014
June 16, 2014
112b
23
21
TBA
"The Lonely Planet"
August 8, 2014
June 17, 2014
113a
20
22
1.3
"The Brainstorm"
August 22, 2014
June 17, 2014
113b
21
23
TBA
"The Toddler"
September 19, 2014
June 23, 2014
114a
25
24
TBA
"The Fancy Party"
TBA
June 24, 2014
111a
TBA
25
TBA
"The Epic Quest of
Unfathomable Difficulty!!!"
TBA
June 30, 2014
115a
TBA
26
TBA
"The Void"
TBA
June 30, 2014
115b
TBA
27
TBA
"The Party Animal"
September 19, 2014
July 19, 2014
114b
24
28
TBA
"The Gift 2: The Giftening"
October 4, 2014
October 6, 2014
119a
26
29
2.1
"The Date"
January 9, 2015
October 17, 2014
118a
28
30
0.1
"The Buddies"
January 9, 2015
October 17, 2014
118b
29
31
0.1
"The Liar"
February 6, 2015
November 7, 2014
117a
32
32
0.4
"The Stray"
February 6, 2015
November 7, 2014
117b
33
33
0.4
"The Big Job"
February 20, 2015
November 14, 2014
120a
34
34
0.5
"The Helper"
February 20, 2015
November 14, 2014
120b
35
35
0.5
"The Funk"
January 23, 2015
November 25, 2014
116a
30
36
TBA
"The Enemies"
January 23, 2015
November 25, 2014
116b
31
37
TBA
"The Rider"
February 27, 2015
November 28, 2014
121
36
38
TBA
"The Gift"
December 19, 2014
December 4, 2014
119b
27
39
TBA
Season 2 (2015-2016)
Starting with this season, all episodes will premiere exclusively on Disney XD. Also, Irish animation studio Boulder Media replaces Mercury Filmworks
Episode
Disney XD
Prod.
Code
DC
 #
DXD
#
Viewers
(millions)
"The Greater Hater"
August 3, 2015
201
TBA
1
0.6
"The Big Day"
August 10, 2015
202a
TBA
2
0.4
"The Breakfast"
August 10, 2015
202b
TBA
3
0.4
"The Fremergency Fronfract"
August 17, 2015
203a
TBA
4
0.3
"The Boy Wander"
August 17, 2015
203b
TBA
5
0.3
"The Wanders"
August 31, 2015
204a
TBA
6
0.3
"The Axe"
August 31, 2015
204b
TBA
7
0.3
"The Loose Screw"
September 28, 2015
205a
TBA
8
0.5
"The It"
September 28, 2015
205b
TBA
9
0.5
"The Cool Guy"
October 5, 2015
206a
TBA
10
0.3
"The Catastrophe"
October 5, 2015
206b
TBA
11
0.3
"The Rager"
October 19, 2015
207a
TBA
12
TBA
"The Good Bad Guy"
October 19, 2015
207b
TBA
13
TBA
"The Battle Royale"
October 26, 2015
208
TBA
14
TBA
"The Matchmaker
November 9, 2015
209a
TBA
15
TBA
"The New Toy"
November 9, 2015
209b
TBA
16
TBA
"The Black Cube"
November 16, 2015
210a
TBA
17
TBA
"The Eye on the Skullship"
November 16, 2015
210a
TBA
18
TBA
"The Secret Planet"
January 25, 2016
211a
TBA
19
TBA
"The Bad Hatter"
January 25, 2016
211b
TBA
20
TBA
"The Hole...Lotta Nuthin'"
February 1, 2016
212a
TBA
21
TBA
"The Show Stopper"
February 1, 2016
212b
TBA
22
TBA
"The Cartoon"
February 8, 2016
213a
TBA
23
TBA
"The Bot"
February 8, 2016
213b
TBA
24
TBA
"The Family Reunion"
February 22, 2016
214a
TBA
25
TBA
"The Rival"
February 22, 2016
214b
TBA
26
TBA
"My Fair Hatey"
February 29, 2016
215
TBA
27
TBA
"The Legend"
March 7, 2016
216a
TBA
28
TBA
"The Bad Neighbors"
March 7, 2016
216b
TBA
29
TBA
"The Party Poopers"
April 4, 2016
217a
TBA
30
TBA
"The Waste of Time"
April 11, 2016
217b
TBA
31
TBA
"The Hot Shot"
May 30, 2016
218a
TBA
32
TBA
"The Night Out"
May 30, 2016
218b
TBA
33
TBA
"The Search for Captain Tim"
June 6, 2016
219a
TBA
34
TBA
"The Heebie Jeebies"
June 6, 2016
219b
TBA
35
TBA
"The Sick Day"
June 13, 2016
220a
TBA
36
TBA
"The Sky Guy"
June 13, 2016
220b
TBA
37
TBA
"The Robomechabotatron"
June 20, 2016
221a
TBA
38
TBA
"The Flower"
June 20, 2016
221b
TBA
39
TBA
"The End of the Galaxy"
June 27, 2016
222
TBA
40
TBA
v - e - d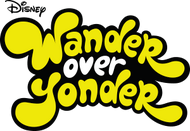 Organizations/Groups
Lord Hater's Army • Insurgent Generals • Wander and Sylvia • Bounty Hunters • Lord Dominator's Army • Galactic Villain Leaderboard
Locations
Lord Hater's Spaceship • Binglebopolopolis • Doomstone • Baaaaa-halla • Phunulon • Ballzeria • Buster • Doom Arena • Planet Ziziks • Flendar • Lord Dominatior's Spaceship • Arachnomorph Homeworld