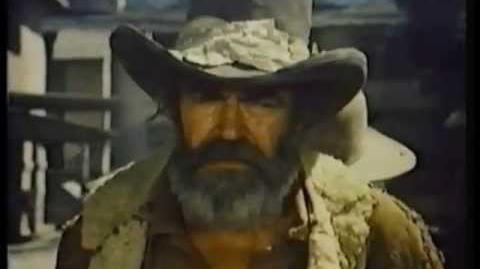 Walt Disney and You
is a home video promo that appeared on a number of early Disney home video releases in the early 1980s under the Neon Mickey era.
The promo features clips from Lonesome Ghosts, Thru the Mirror, Up a Tree, Boat Builders, The Apple Dumpling Gang Rides Again, The Watcher in the Woods, Gus, Treasure Island, Dumbo, The Shaggy Dog, Davy Crockett and the River Pirates, Condorman, The One and Only, Genuine, Original Family Band, The Devil and Max Devlin, The Absent-Minded Professor, Goofy Over Sports, The Many Adventures of Winnie the Pooh, Herbie Rides Again, Pete's Dragon, A Tale of Two Critters, The Black Hole, The Sign of Zorro, The Love Bug, Pollyanna, Escape to Witch Mountain, Old Yeller, Davy Crockett, King of the Wild Frontier, Darby O'Gill and the Little People, 20,000 Leagues Under the Sea, Mary Poppins, Bedknobs and Broomsticks, Alice in Wonderland, The North Avenue Irregulars, A Dream Called Walt Disney World, The Apple Dumpling Gang, A Day at Disneyland, Hot Lead and Cold Feet, A Walt Disney Christmas, The Legend of Sleepy Hollow, Amy, Swiss Family Robinson, and Snowball Express.
This can be found on 1982-1986 video releases.