Ad blocker interference detected!
Wikia is a free-to-use site that makes money from advertising. We have a modified experience for viewers using ad blockers

Wikia is not accessible if you've made further modifications. Remove the custom ad blocker rule(s) and the page will load as expected.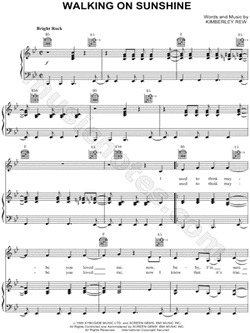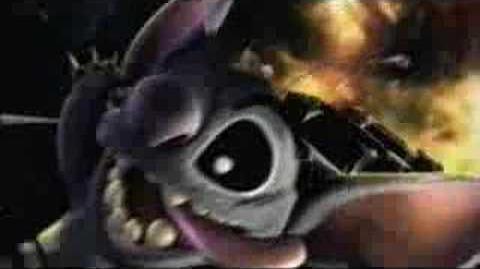 "Walking on Sunshine" is a song written by Kimberley Rew for the 1983 album "Katrina and the Waves."
Covers
In 1993, Clifford, Gonzo the Great, and Rizzo the Rat covered the song for the album Muppet Beach Party. The Christian pop group Jump5 recorded a version on their 2003 album Accelerate. This cover was also on the soundtrack to the movie Ella Enchanted. The song was also used for a commercial promoting Disneyland's 50th anniversary celebration.
Lyrics
I used to think maybe you loved me now baby I'm sure
And I just cant wait till the day when you knock on my door
Now every time I go for the mailbox, gotta hold myself down
Cuz I just wait till you write me your coming around

I'm walking on sunshine
I'm walking on sunshine
I'm walking on sunshine
And don't it feel good

Hey, alright now
and don't it feel good

I used to think maybe you loved me, now I know that its true
And I don't want to spend all my life, just in waiting for you
Now I don't want you back for the weekend
Not back for a day, no no
I said baby I just want you back and I want you to stay

I'm walking on sunshine
I'm walking on sunshine
I'm walking on sunshine
And don't it feel good

Hey, alright now
And don't it feel good
And don't it feel good

Walking on sunshine
Walking on sunshine

I feel the love, I feel the love, I feel the love that's really real
I feel the love, I feel the love, I feel the love that's really real

I'm on sunshine baby yeah
I'm on sunshine baby oh

I'm walking on sunshine
I'm walking on sunshine
I'm walking on sunshine

And don't it feel good
I'll say it again now
And don't it feel good