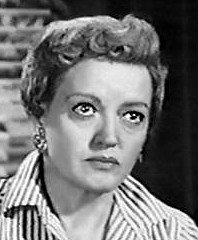 Vivi Janiss (May 29, 1911 in Nebraska, U.S. - September 7, 1988 in Los Angeles, California, U.S.) was an actress, former Ziegfeld girl and nightclub performer.
Her only Disney role was Daisy Duck and Daisy's Mother in the 1954 animated short, Donald's Diary.
Ad blocker interference detected!
Wikia is a free-to-use site that makes money from advertising. We have a modified experience for viewers using ad blockers

Wikia is not accessible if you've made further modifications. Remove the custom ad blocker rule(s) and the page will load as expected.