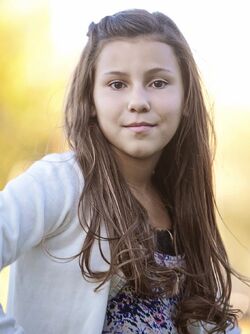 Veronnica Avila (born January 1, 2004) is a American child actress.
She was born to Vincent and Cristi Avila on January 1, 2004. Working class family in Apple Valley. Veronnica started acting at 3 years old.
For Disney, she portrayed Riley in Dog With a Blog and Katie (6 years old) in the ABC TV show No Ordinary Family.