Venetian Gondolas
are a ride featured in the
Mediterranean Harbor
. In this canal-lined town, people often travel by gondola. The gondoliers show you around Palazzo Canals.
As the gondola takes you around the canals, you'll pass under several beautiful bridges. The gondoliers, using their long, thin oars to propel the gondola leisurely along the waters, have many tales to tell about the scenery. Enjoy an elegant, romantic time aboard your gondola.
Ride Info
Duration: about 11.5 min.
Capacity: 16 persons per gondola
Venetian Gondolas do not operate when shows are being set up and performed in Mediterranean Harbor.

v - e - d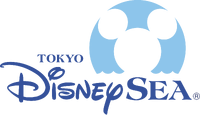 Former Attractions
Sindbad's Seven Voyages • StormRider
Ad blocker interference detected!
Wikia is a free-to-use site that makes money from advertising. We have a modified experience for viewers using ad blockers

Wikia is not accessible if you've made further modifications. Remove the custom ad blocker rule(s) and the page will load as expected.