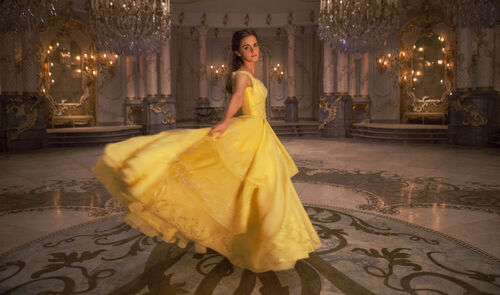 The live action adaptation of Beauty and the Beast doesn't come out until March 2017, but already we have our first look at Belle's iconic yellow dress.
The new dress is made of satin organza with gold leaf and glitter adorations. It is worn with a cage underneath the skirt to give the dress some volume. It is paired with hand-painted 18th-century shoes and feather adornments.
What do you think of the new design? Vote below to have your opinions be heard!