What's up, guys? Tigerfan45 here, and I'm back, again, a couple years ago, my good friend, Ratigan6688 did a post about his Inside Out emotions, and, I thought I'd take my turn at it. Enjoy!
Going to zoos (especially the Toledo or Columbus Zoo)
Disney movies (especially The Lion King)
spending time with my younger cousins
spending time with my parents and my sister
standup comedians like Bill Cosby, Eddie Murphy, Robin Williams, and George Carlin
playing string with my cat, Bagheera
watching animal documentaries
hearing my family argue with each other.
seeing my friends unhappy.
when I feel like I did something horribly wrong, and I feel like I can't do anything right.
when I get criticized about my opinions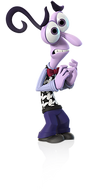 whenever I'm asked to come to someone
the idea of driving on the highway
whenever I have to take a test
riding roller coasters (especially the big ones)
nosebleeds (either seeing them or having them)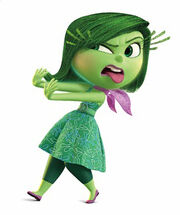 Having to clean up my dog's feces in my backyard.
the smell of the bacon pan at work.
the smell my dad leaves after he's been in the bathroom for a while.
someone washing dishes with their hands
When some of my coworkers get on my nerves.
When someone accuses me of something I didn't do.
Annoying songs or singers, like the Spice girls.
the Honest Trailers for The Lion King
Cartoon reboots (like Teen Titans Go!, The Looney Tunes Show, etc.)
When people make fun of me.
When parents don't do anything about their little kids screaming or crying.
Well, there's my "Inside Out" post. I hope you liked it, see you next time!