What's up, guys? Tigerfan45 here, and I'm back again. Now, I love Disney. Who doesn't? This is why today I'm counting down my top 11 favorite Disney animated films. I will make a list later on my favorite Pixar films. So, ladies and gentlemen, I Give You: Tigerfan45's Top 11 Favorite Disney Movies.
#11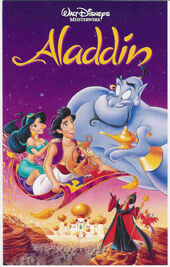 Now, just because this is very low on the list doesn't mean that i don't like this movie. In fact, if anything, it's actually pretty good. The animation is very impressive, and the songs are very catchy. I also like the characters in this. Jafar was a great villain. Genie is my favorite character. I actually got to play him in a production of 
Aladdin Jr.
I like that Aladdin and Jasmine have chemistry. The voice acting is also very good, though some of it is a little distracting. What more can I say, I've hopped a carpet and flown to this Arabian Night.
#10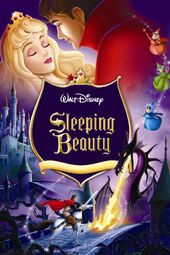 Now, here's the funny thing: This was originally my 5th favorite, but something else bumped it to # 10, but we'll get to that later. The animation in this is very impressive. The music is also very good. I also loved the side characters. The villain is awesome! Maleficent is one of the best Disney villains, if not the best. The main characters are ok, but not as cool as say, the fairies. I might watch this a few more times. I loved this movie the way i did once upon a dream.
#9
I know that a lot of people consider this to be a bad movie, but i really like it. Yes, i will agree that the plot is unoriginal, Yes, it is Finding Nemo meets Madagascar with a little bit of elements from The Lion King. But the humor in this is just so creative and so funny (even though some jokes really die). I like the characters in this, especially the villain, Kazar. This was really a guilty pleasure for me. Well, The Wild makes me have a Really Nice Day.
#8
This is another movie many people find to be a disappointment, even though I liked it. The animation was very good in this, kinda reminded me of Aladdin. The characters, particularly Hades, were very good, including their voice actors. The songs, especially the "Zero to Hero" are great. The comedy is also very good. Yes, the story is recycled, but that's a nitpick with the movie.
#7
This is one I would always watch when my dad's parents were watching me and my sister. I will admit that "Night on Bald Mountain" scared me when i was little, but I'm used to it now. My favorite segment is "The Rite of Spring". The animation in this is just gorgeous! I sometimes, at my school band concerts, would pretend that I'm Deems Taylor. I still enjoy this movie to this day.
#6
I remember seeing this movie in the cinema with my mother, my sister, my sister's friend, and my best friend when i was younger. The animation in this movie is just impressive, actually feels like Alaska. The songs by Phil Collins were just wonderful. I also liked the characters. Rutt and Tuke were my favorite character because they were just so funny. I really wish this movie, just like with The Wild and Hercules, were appreciated more. I even watched it a few more times when i got Netflix.
#5
This is what bunked Sleeping Beauty to #10. I saw this in the cinema with my sister during Christmas break this year, and we loved it. The animation is gorgeous, feels very much like Tangled. I liked the characters in this. Anna was kinda enjoyable, and Olaf was pretty funny, but Elsa is my favorite. I loved the songs in this, "Let it Go", I have on my ipod, that's how good i think it is. The only nitpick i have with it is that, the Duke of Weselton was kind of annoying. I just wanted to punch him in the face! I have never seen a Disney character so annoying and obnoxious since Chi-Fu from Mulan! But that's my only issue with the movie. The only other thing I can say about this movie is: "The cold never bothered me, anyway."
#4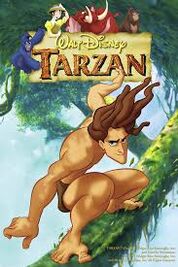 I remember getting really hiked for this movie when i saw the promotion when i was little. Sadly though, I didn't see it in the cinema. The animation is just impressive (Tarzan surfing the trees was cool). The songs were awesome with Phil Collins. The characters, except Clayton i liked. I wish Sabor was the main villain instead. This movie had me trust my heart and let fate decide.
#3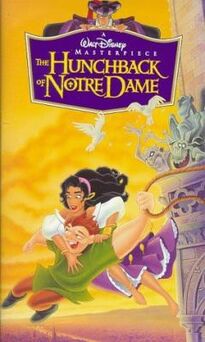 Yeah, this movie is kinda clunky at parts, but the flaws are minimal. The animation is just impressive, particularly on Notre Dame itself. Quasimodo and Esmeralda were very likeable characters. The gargoyles were funny. And, of course, Frollo was an awesome villain! The songs were very good in this. I used to have "Hellfire" on my Ipod. Phoebus was also very funny in this. This movie made me guess if i can sing the bells of Notre Dame.
#2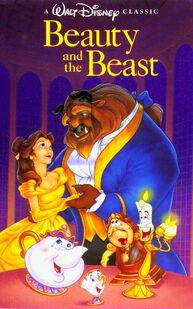 People were in love with this movie. I'm no exception. This, with Aladdin, is another one that i'd watch at my grandma's. The animation is beyond impressive. Belle is one of my favorite Disney heroines. The side characters were pretty enjoyable. Gaston was a wondeful villain. The songs are very good, particularly "Like Gaston" and "Be our Guest". The voice acting is also very good in this, particularly Robby Benson as the beast. This tale as old as time is a wonderful flick.
And my # 1 favorite Disney movie is....
#1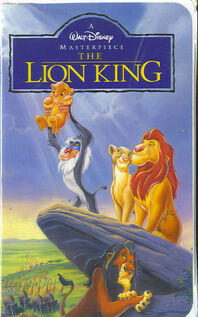 This is not only my favorite Disney movie, this is my favorite movie period. The animation is fantastic (you actually feel that you're in Africa throughout this flick). I love every song, "Circle of Life", "I Just Can't Wait To Be King" (this one's my favorite song in general), "Be Prepared", "Hakuna Matata", and especially "Can You Feel The Love Tonight". I like the characters in this, particularly Simba, Timon and Pumbaa. I like how this movie has an all-star cast. I find it ironic that James Earl Jones and Madge Sinclair were Mufasa and Sarabi in this since they were King Jaffe and Queen Aeoleon in Coming To America. I don't think The Lion King  is based on Hamlet or Kimba the White Lion. I think The Lion King is an original story. I also like the time they spend on character development. The movie is well-paced. What more can i say? This continues to be my all-time favorite movie.
Conclusion
And that's my top 11 favorite Disney movies. Did you agree with any of my choices? Did you disagree with any of them? Don't be afraid to post a comment about either. I don't judge people by their taste in movies. You can also post comments for any other lists you want me to make. What are your favorite Disney Films? Remember, just because some movies didn't make the list doesn't necessarily mean that i don't like them. For now, This is Tigerfan45, See ya around!