Elsa is one of my most favorite Disney characters, because her song "
Let it Go
". And despite being a character, I seem to have a crush on her. Well, I think everybody else does. Now in her film, 
Frozen
, she wants to get isolated due to her powers which would devastate her kingdom.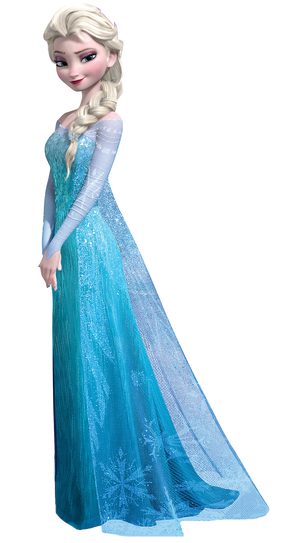 Besides being similar to Elphaba from the musical Wicked, she is probably similar to other Disney characters such as:
But she also has similarities to a few Non-Disney characters such as:
BJ (Barney & Friends)

Both can get nervous at times.
There was a time Anna helped Elsa with her cold, just as Barney did to BJ.
Since I read that Idina Menzel's son doesn't like Frozen, I thought of other actresses who can provide the new voice of Elsa such as:
Jackie Burns
Amy Adams (I think she could be a great choice, because she could make Elsa sound a lot chirpier and cheerier)
Laura Bailey (speaking) and Liz Callaway (singing)