Hey everyone. Have you ever had a beloved memory or experience that you loved so much, but are not able to experience again? I am highly sure most of you have, particularly when various amusement park rides like Mr. Toad's Wild Ride were closed down or when various programs on TV were taken off. My blog today is about 2 certain Disney programs that brought me memories. What are they? Let's take a look.
The Wonderful World of Disney on ABC
One of the greatest things about this program was that The Wonderful World of Disney played all kinds of movies from the company; its live-action films, the Pixar films, and of course the Disney Vault films. The downside of the Disney Vault was that no one could view its special classics unless they already owned a copy or even had a Blockbuster Store nearby. However, The Wonderful World of Disney played those classics on Sunday nights and later on, Saturdays. With all those advertisments, anyone who loved the next movie played on it would get really excited, giving them something to look forward to. I remember in August 2002 when my family and I were on vacation in Maine, we were in our hotel room channel surfing and we came across Peter Pan playing on The Wonderful World of Disney. Since most our Disney classics were recorded and combined in obscure tapes, we barely got chances to watch films like that. So we got our chance that night. But even better, in December that year, Pinocchio was playing on The Wonderful World of Disney. I had not seen it in so long, and over the Thanksgiving weekend I got SO Hyped up and excited! Aside from the constant commercials, I was so glad I got to see my beloved Disney classic again. But sadly, that was the first and last time I saw Pinocchio play on TV for the last 12 years. The closest thing I have to The Wonderful World of Disney nowadays is ABC Family having movie marathons on weekends. I mean, don't get me wrong; I am very glad they play the Pixar films and the more recent animated films like Tangled, but they don't play the Disney Vault movies unless they are out of the vault. However, now that I have my favorite Disney classics on individual DVDs and have control over time management, I can create my own Wonderful World of Disney movie nights. It still would be nice if this program was back on TV though.
Toon Disney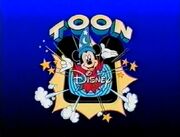 Little kid programs like PBS kids, Playhouse Disney or Nick Jr may have introduced me to TV shows altogether, but Toon Disney has the honor of introducing me to animated shows for kids of all ages! My siblings and I watched this channel alot at our grandma's house often in the early 2000's, and I remember so many things about channel programming and episode structures by watching a lot of these Toon Disney shows such as Gummi Bears, Chip N'Dale Rescuers, Jungle Cubs and so much more! These shows had magic, wonder, and great adventure around every corner. I will admit though, when the One Saturday Morning cartoons began taking over, it wasn't entirely as magic. But there were some still classic cartoons that still played I enjoyed, and I really liked, and that Magical World of Toons Block that looked like a metal planet was really cool. In addition, I loved how they played all kinds of animated films on Friday nights and Saturday mornings. Disney films that weren't locked in the vault such as Robin Hood or The Rescuers Down Under, and even some non-Disney animated films like the Don Bluth film series. There was also a pretty cool block on Sundays called Chillin' with the Villains. That block taught me about recurring villains in TV shows. It had a mini marathon on one show centering one particular recurring villain, such as Negaduck from Darkwing Duck and that greek inventor bad-guy from Aladdin. And speaking of Aladdin, Toon Disney also gave me the TV series of Aladdin and The Little Mermaid. As many of you remember, I have talked about how I was not a huge fan of those two movies when I was a little kid. However, those series helped me get to know the franchises' characters and I learned to warm up to the original movies by the time I turned 17 or 18. But sadly, what goes up must come down. By 2004, that stupid Jetix block took over, transforming Toon Disney into a "cool teen" program, eventually leading to the death of Toon Disney. I really wish this channel came back. Disney television is not the same anymore. I mean c'mon- Hannah Montana, Shake It Up? No. I can still watch some of the classic Toon Disney shows online, but it still not entirely the same. Toon Disney was one of the greatest channels ever, and I would love it if it came back on the air. Like I said, Television just isn't the same without it.

And those are the 2 Disney related programs that gave me and a lot of you various memories. Do you wish they were back on too?