1. Frozone - First of all, this game has no playable African American characters so far which is odd. Secondly, Frozone is an awesome character. Samuel L. Jackson has alrea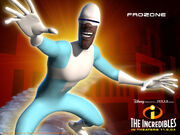 dy stated that he collects figures of the characters he plays as. I know he would love to join the cast of Disney Infinity and have his character in the game. Also, his powers are awesome, even though they are like Elsa's. 
2. Beauty and the Beast Pack- Everyone loves this movie.  It was the first Disney film to make it on Broadway, win a Golden Globe, and to be nominated for best picture.
It could be made into a new playset piece. The playset would take place at Beast Castle and the Village.  Characters like Lumiere, Cogsworth, Ms. Potts, Chip, Chef Bouche, Maurice, Wardrobe, Footstool, Alvin Epstein, Lefou, etc...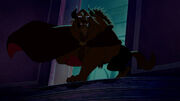 Belle and either Beast/Gaston could be put in the Beauty and the Beast Pack along with the playset piece. While the other character either Gaston or Beast can be put into a single character pack.
3. Davy Crockett-  Davy Crockett, King of the Wild Frontier, and his buddies, George "Georgie" Russell, and Mike Fink deserve a spot in Disney Infinity. These classic Historical Disney characters were played so well by Fess Parker, Buddy Ebson, and Jeff York that you can't stop watching them.Especially Jeff York, he had such a great time playing this character that you can't help but smile. Although I do not think that they need a playset, that should at least be playable characters.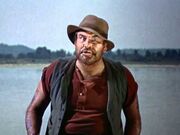 I will add more to the list later.