So today, whilst scrolling through Facebook, I came across an article stating the upcoming movies from Disney for 2017 . I have a lot of thoughts and no one to discuss them with, so I will type them here. Of course, I will not be talking about every movie, but I wil include a list of movies I am excited to see at the end.
Beauty & the Beast
For obvious reasons, I am the most excited for the live-action Beauty and the Beast movie, which its animated counterpart has always been my favourite princess film as Belle is my favourite Disney Princess. I'm even more thrilled that Emma Watson, who I came to adore when she played Hermione Granger in Harry Potter, will be playing Belle as Emma Watson comes across as an intelligent and caring woman who loves to read, qualities I see in Belle. It is a little saddening that many people don't think Emma Watson is suited to play Belle, but everyone is entilted to their own opinion and there is no need to try and convince them to see things how you see them. I have VERY high expectations for this film!
Cars 3
Another movie I am excited about is Cars 3, which is joining the Cars franchise. A little anecdote, when the first movie, Cars, came out in 2006, I was in my hometown visiting and the local community centre (you can see how small my hometown is) was having a showing of it. So my Mum, sister, our friend, her Nanna and I went and saw it at the community centre and I was the only one who came out who liked the movie, the rest passing it off as boy-ish. The trailor gives me CHILLS, seeing the well-loved Lightning McQueen crash as well as the unknown, making me wonder what IS going to happen to our protagonist, is he going to become similar to Doc Hudson from the first movie? Is he going to die? Who is this new car we see behind McQueen? Guess we are going to have to wait until June to find out.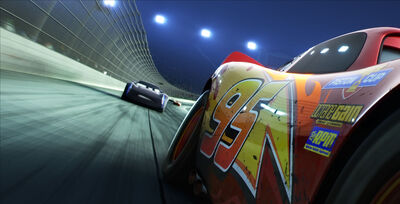 Coco
Coco takes on Spanish/Hispanic culture in a visually gorgeous story about a boy called Miguel (a movie Donald Trump will be throwing to the otherside of his wall) who dreams to be a musician. From the synopsis, we see that this movie is going to incorporate the Spanish holiday, the Day of the Dead with the Land of the Dead and the journey to figuring out Miguels family history (or his ancestors), which makes for a beautiful story. My only hope is that this movie does justice to the Hispanic culture and will bring to light the aspects of it that make it appealing. I can say that this is one movie I can't wait to come out!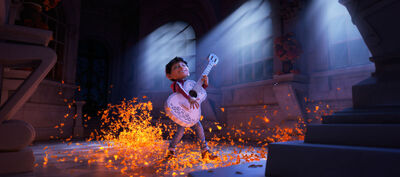 Born in China
When I first saw this title, I was a little surprised that they chose to do a wildlife documentry, which intrigues the animal lover in me. The documentry will follow three species of animals through the wilds of China. Of course, many people may feel iffy about this will not be everyone's cup of tea or the fact that Disney is not know for it's documentries, but I myself will definately watch this!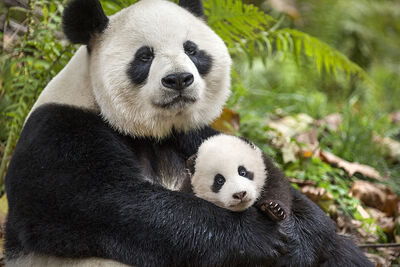 What am I Excited for Currently?
Here is my list of what I am DEFINATELY going to watch in 2017, comment down below what your are excited to see and if you have any thoughts on the upcoming movies!
Beauty and the Beast
Coco
Cars 3
Star Wars: Episode VIII
Pirates of the Caribbean: Dead Men Tell no Tales
Born in China