I came across this video on the website behindthevoiceactors.com, and thought it was interesting and pretty funny enough to share here, mainly, if not only, for the fact that it's Goofy's voice actor, Bill Farmer, singing one song as his signature character and a host of other impressions he does! It's hilarious!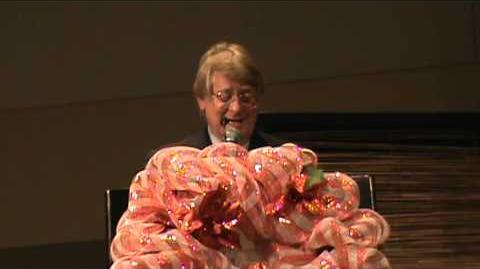 He does these voices, some Disney related and some not:
Goofy, W.C. Fields, Johnny Carson, Ed Sullivan, Wolfman Jack, Bugs Bunny, Pat Buttram, George Burns, Kermit the Frog, Christopher Lloyd, John Wayne and Jackie Mason.