Looks like Disney will come with an upcoming video or computer game that will have several characters from current Animated shows from Disney Channel and Disney XD.
Here are the charcters that are to be on:
Any thought on this game that will be, regardless if it on a computer or on a video game consele?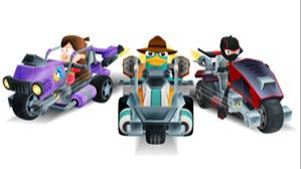 I found all images on disneychannel.com, so no insider info was needed for the breakthough thing.
Looks like the game is for IPhone and IPad and came out. http://www.businessinsider.com/disney-super-speedway-review-iphone-ipad-2012-12
It is also online, however, as of now, progress cannot be saved: http://disney.go.com/disneyxd/games/disney-super-speedway-racing-2016949