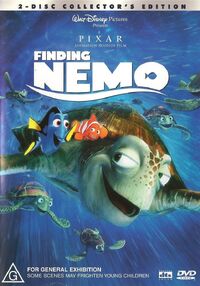 What do Iron Man 3, Finding Nemo, and Mary Poppins have in common besides being some of our favorite movies? Answer: they're among the 400 titles Disney Movies Anywhere has sent to iTunes for a cloud-based purchase and storage service!!
In a new deal with Apple, Disney Movies Anywhere goes live TODAY exclusively through iTunes with 400 Disney, Marvel, and Pixar titles. The service allows users to browse, buy, manage, and watch these movies on PCs and iOS devices using an app or website!
There are also perks that come with the service. Disney Movies Anywhere perks include the ability to stream or download across multiple devices simultaneously, earning Disney Rewards Points for digital purchases for the first time and a limited offer of a free download of The Incredibles at launch!
Sadly, no Lucasfilm titles are presently available, but, who knows, that could change! So, Disney fans, are YOU excited for Disney Movies Anywhere? Sound off in the comments below!
Source: Deadline
---
---