This is long overdue. This latest Disney fight is being done upon request from TRIMC 95. This time we have 2 of the most famous pirates going at it in an all-out duel to see who is the victor.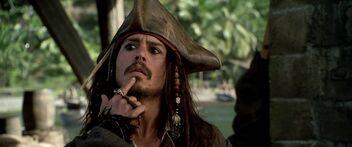 http://assassinscreed.wikia.com/wiki/Edward_Kenway
Now here are the rules for today's fight.
Rules
Arena: The Black Pearl
Fight to the Death
NOW WHO WILL WIN?