Well, it's been a LONG time since I did one of these. I cancelled this series quite a while back mainly because no one was talking in it or making comments or saying anything, and it made me feel people didn't care. But, I'm going to try and give this series another chance at life and see if reactions are different this time around.
So, for this Disney fight. It's an epic confrontation years in the making. It's a battle between...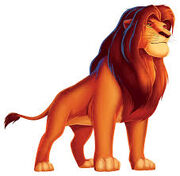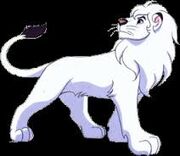 Now, for years and to this day, these 2 have been rivals, mainly because Kimba and his devoted fans believe that Lion King was a rip-off of Kimba's show. Whether or not it actually was is up for debate. But, that's not what this is about. This is about which famous lion would win in a battle to the finish.
Rules
NOT a fight to the Death.
Arena: Pride Lands
Kimba AND Simba are both in their adult forms.
This is NOT a contest about who is better and I think that's what people are confused about. This is about who would win in a FIGHT!
NOW WHO DO YOU THINK WOULD WIN IN A FIGHT?