In this latest Disney battle, in honor of the fact there is a new King Kong movie coming out in 2016 called Skull Island (which will be a prequel by the way. I'm excited for it), we will be witnessing a fight between 2 of the biggest gorillas in fiction. Mighty Joe Young , and King Kong of course.
WHO WILL WIN THE FIGHT AND BECOME VICTORIOUS?! VOTE NOW!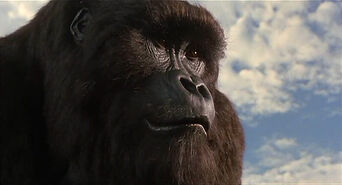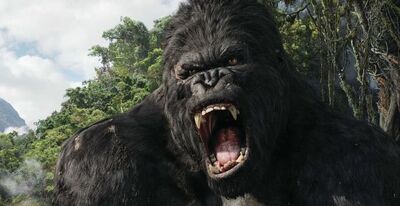 Arena:
Skull Island
Rules:
Mighty Joe Young is scaled up to King Kong's height. To make it fair.
Fight to the death!
Scenario:
King Kong watches over his land in Skull Island. Nothing can go wrong for him. Nothing can challenge him. No dinosaurs, no giant bugs, nothing. But, his throne could be taken as Mighty Joe Young is charging through the woods. King Kong jumps down as he does not like trespassers invading his territory. He roars at Joe Young and Joe roars back. The 2 giant gorillas charge at each other to fight to the death.
WHO WINS? WHO SHOULD FIGHT NEXT?
10pxembed/XNs6y1NIZf41