Have you seen this?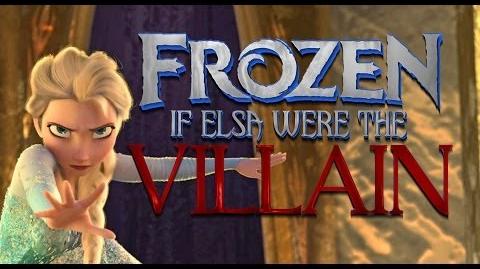 It made me wonder,what if the song Let It Go had not been presented?Would Elsa have been the villain?The answer:Probably.
Elsa to me would have made a great villain with Hans as some kind of minion or sidekick disguised as a handsome prince in order make Anna fall in love with him but in the end break her heart.
You might consider the movie less powerful and more obvious but I think it would've worked BETTER.As a villain,Elsa could turn the whole kingdom of Arendelle frozen like she did in the original film,but this time doing it on purpose.She could have full control of subjects and they would be powerless to stop her as she is the queen and has powers.
Also,I want to see a Disney film were the protagonist and antagonist are related.All I ask is you watch the video and tell me your thoughts.