Background information
Feature films
Television programs
Video games
Park attractions
Portrayed by
Portrayed by
Animators
Voice
Performance model
Designer
Inspiration
Belle
Fa Mulan
Elsa the Snow Queen
Honors and awards
Character information
Full name
Other names
Silver, Flight, SF, Sneaky Silver, Sif
Personality
Kind, stubborn, loyal, tomboyish, patient (sometimes), compassionate, courageous, hot-tempered (sometimes)
Appearance
Birthday
October 7
Occupation
Disney Wiki editor
Affiliations
Goal
To make sure the Wiki has the info it needs
To make sure the Wiki stays truthful, trustworthy, and ensure equality among users
Home
Massachusetts
Relatives
Pets
Allies
Byzantinefire, PixieHollowGirl5, JeremyCreek, Hey1234, Doofenschmirtz95, Disney dork777, PatTag2659, GrayWolf2, Dlrgirl75, ISeeTheLight17, Isabella and Lego Liker, Taffyta, Krystal3012, Supersonic Boy, Disneyfan97, ILoveCandace
Minions
Enemies
Likes
Earning Badges, helping out, animals, indigo, black and white, silver, red and blue, wolves, ravens, monsters, users contributing to the Wiki, equality, anything mythical
Dislikes
Users getting bullied, being blocked, spamming, vandalism, crashes, users who abuse the wiki, pink (sometimes), conflict, plagiarism
Powers and abilities
Flight/Speed
Teleportation
Invisibility
Light and Darkness
Cryokinesis and Hydrokinesis
Frostfire
Chronolock
Healing
Intangiblity
Shapeshifting
Swordsmanship
Weapons
Keyblade
Enchanted Rose
Paintbrush
Silver wings
Fate
Quote
"No matter how old we get, we'll always be young at heart."
"It was all started by two - a rabbit and a mouse."
[Source]
Hello! My name is SilverFlight and I hope I can help around the Disney Wiki while spreading the magic of Disney. I am a huge Disney fan and love reading, drawing, and gaming. Oswald is my favorite 'cuz he is a hilarious character while also the most tragic.
My username refers to my beliefs: Silver being more precious than gold in the figurative sense and Flight meaning freedom, plus I love wings.
I am also currently taking commissions for user userboxes, pics, and Walt Font signatures for user pages (see example below).
If you want one, let me know (as well as the color). ~

♥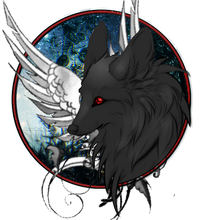 My Userboxes
| | |
| --- | --- |
| | This user is a HUGE Disney fan. |

| | |
| --- | --- |
| | This user roars with the Beast. |

| | |
| --- | --- |
| | This user found a magic lamp in Aladdin. |

This user is an administrator on Disney Wiki. (

verify

)

| | |
| --- | --- |
| | This user is a HUGE Marvel fan. |

This user is a chat moderator on Disney Wiki. (

verify

)

| | |
| --- | --- |
| | This user gathered to the birth of Simba in The Lion King musical. |

| | |
| --- | --- |
| | This user has a big Ohana. |

| | |
| --- | --- |
| | This user is Thor, son of Odin and future ruler of Asgard. |

| | |
| --- | --- |
| | This user fell into the icy world of Frozen. |
Favorite Characters
Favorite Villains
My Gallery
Trivia
I don't hate Merida, but I prefer the original ten Disney Princesses plus Anna and Elsa.
If I had to compare to characters, I would describe myself as having the spirit, calmness, and reservation of Elsa, the tomboyishness, awkwardness, and bravery of Mulan, and the kindness, cleverness, and rebelliousness of Belle.
I'm kind of a nerd when it comes to comics.