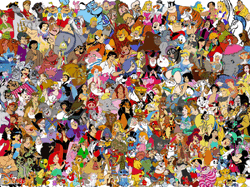 THIS IS MY PAGE!!! Mabuhay!
I am a fan of Aviation, Disney, theme parks and also somehow a fan of Phineas and Ferb and Gravity Falls.
I've been to Hong Kong Disneyland several times and to Disneyland, Walt Disney World and Tokyo Disneyland once. I've never been to Disneyland Paris.
You can also find me in these wikis
Userboxes
Wanna know more about me? Here you go.
| | |
| --- | --- |
| | This user admires Walt Disney. |







| | |
| --- | --- |
| | This user is best buds with Genie. |




| | |
| --- | --- |
| | This user will go the distance with Hercules and become a true hero. |




| | |
| --- | --- |
| | This user found a magic lamp in Aladdin. |




| | |
| --- | --- |
| | This user hangs with Hades. Don't get him angry, okay? |





| | |
| --- | --- |
| | This user gathered to the birth of Simba in The Lion King musical. |






| | |
| --- | --- |
| | This user is a fan of Pixar. |




| | |
| --- | --- |
| | This user is a HUGE Marvel fan. |




| | |
| --- | --- |
| | This user is a fan of the Toy Story franchise. |





| | |
| --- | --- |
| | This user is a fan of the Cars franchise. |

| | |
| --- | --- |
| | This user likes to go tractor tippin' with Mater. |






| | |
| --- | --- |
| | This user knows what they're gonna do today. |









| | |
| --- | --- |
| | This user went Up. |










| | |
| --- | --- |
| | I CAN FIX IT! This user fixes things with Felix. |










My favorite pages
Disney theme parks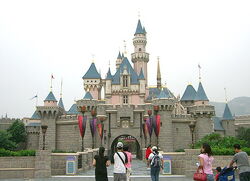 Disney Characters (without Pixar)
Disney Villians/Antagonists (only those who remained bad)
Disney Pixar Characters
Disney Pixar Villians/Antagonists (only those who remained bad)
Disney Movies
Disney Pixar Movies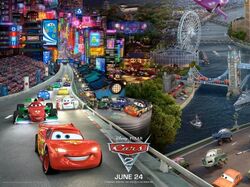 Gallery
I am a very huge fan of Disney theme parks. Here are some of my favorite Disney attractions: