I'm Jay and I'm a HUGE Disney fan who also loves animation, good music, crafts and other stuff. I'm so glad I live sort of near one of my favorite places in the world, Walt Disney World! I have no favorite Disney movie. I love almost all the one's I've seen and it's so hard to pick a favorite. Goofy's my most favorite Disney character because I can relate to him and (to me) he's a three dimensional and complex character! I was born December 16, 1996 and I love reading, writing, music, drawing and older cartoons, music, etc from the 90's, 80's, 70's and beyond.
My username is JayTehSpongetta because my first Wiki EVER on Wikia was Spogebob Wiki and Spongetta is the ACTUAL name of a lady who auditioned for America's Got Talent (if you've watched the show like I have in a past couple of years you know who i'm talking about) and Nick Canon (the host) said her name "Sounds like Spongebob ghetto girlfriend" or something along those lines and that's how I decided on my username.
My favorite pages
My Favorite Disney Characters (Non-Villains)
My Favorite Disney Characters (Villains)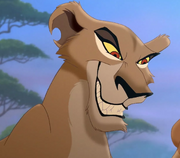 My Favorite Disney Songs
Pics and such
Userboxes
| | |
| --- | --- |
| | This user is a HUGE Disney fan. |
| | |
| --- | --- |
| | This user admires Walt Disney. |
| | |
| --- | --- |
| | This user is a fan of Pixar. |
| | |
| --- | --- |
| | This user is a fan of the Toy Story franchise. |
| | |
| --- | --- |
| | This user gathered to the birth of Simba in The Lion King musical. |
My Disney Songs Broadcast
Come to my free regular broadcast of songs from Disney's films, shows, attractions, etc where you can suggest your favorites! I usually broadcast on Fridays or weekday evenings, and occasionally in the mornings at 10am-12pm. Please remember I am on Eastern Standard Time.Here it is on Grooveshark.com!