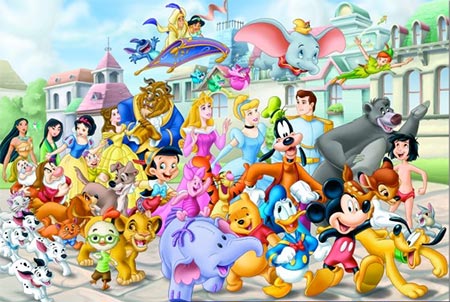 About me
I love all Disney Characters and, i love my pals Mickey, Minnie, Donald, Daisy, Goofy, and my favorite pal Pluto. And I love watching Disney Classic Films all the time. I love going shopping and I love to collect all the Disney stuff like Disney books, Disney DVDs, Disney Toys, and Stuffed Animals. And I went to Walt Disney World in Orlando, Fl for once three years ago with my mama and stepdad. I met Mickey, Donald, Goofy, Chip 'n' Dale, Timon, Rafiki, Minnie and Pluto so i had fun so much.
My favorite pages
Add links to your favorite pages on the wiki here!
I love Disney and all Disney Characters, Heroes, Princesses, Princes, Villains, Villainesses, Cats, Dogs, Reptiles, Mice, and more Disney Characters.
I love collect all the Disney Toys, Stuff Animals, DVDs and Books.
WELCOME
This stylized favorites list is thanks to AlmostRapunzel, another great user here on the wiki. Thanks pal
AT LAST I SEE WE ARE ONE
Not In order
My Favorite Disney Movies
My Favorite PIXAR Movies
My Favorite Disney's Live-Action Movies
My Favorite Disney Direct-to-Video Movies
Not in Orders
My Favorite Disney Television Series
My Favorite Disney Original Songs
Not in Orders
My Favorite Disney Male Characters
My Favorite Disney Female Characters
My Favorite Disney Villains and Villainesses