Urk is a character from the PKNA comic book.
He is a warrior from a parallel dimension. He was accidentally transported to Earth by The Raider, during one of his time travels.
At first believed an enemy, he becomes an ally of The Duck Avenger, helping him in a dangerous space mission and eventually return to his own dimension. In his world, where he is one of his people bravest warrior, Cristopher Columbus never discovers America and Urk's people are in war against European Viking people.
v - e - d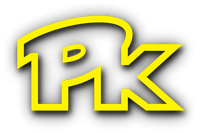 Miscellaneous
{{{group3}}}