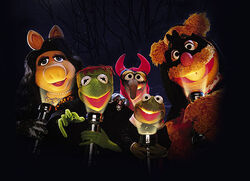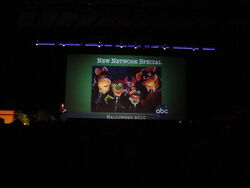 A special event was held for Walt Disney World Passholders at Disney's Hollywood Studios on March 7, 2009. Craig Shemin hosted a presentation and guest panel, including Dave Goelz (with Gonzo), Heather Henson, and Stephanie D'Abruzzo. It was revealed during a Q&A session about upcoming projects that a new Halloween special with the Muppets was in the works.
Rumors soon circulated that the special was scheduled to air in October that year, but was later confirmed at the D23 Expo that the special was on hold until 2010.
According to the Disney news website Jim Hill Media, the special has been postponed once again. With the official announcement of the production of The Muppets in 2011, The Muppets Studio plans to focus all creative energy on a theatrical production, with the possibility of returning to the Halloween special for 2012. There have been no announcements from 2014.