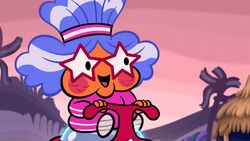 Trudi Traveler is a character and antagonist in Wander Over Yonder.
History
She is Wander's rival in "The Tourist". She is an elderly traveler who enjoys exploring and visiting new places, just like Wander. She claimed to have visited more planets than Wander, causing him to become competitive and abandon Sylvia.
At the end of the episode (after Wander returned to Sylvia and their vacation), it was shown that Trudi had clones helping her during the "competition", proving that Wander won after all.
v - e - d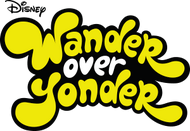 Organizations/Groups
Lord Hater's Army • Insurgent Generals • Wander and Sylvia • Bounty Hunters • Lord Dominator's Army • Galactic Villain Leaderboard
Locations
Lord Hater's Spaceship • Binglebopolopolis • Doomstone • Baaaaa-halla • Phunulon • Ballzeria • Buster • Doom Arena • Planet Ziziks • Flendar • Lord Dominatior's Spaceship • Arachnomorph Homeworld