The Tree of Life is a sculpted 14-story (145-foot tall), 50-foot wide tree, is the centerpiece and icon in Disney's Animal Kingdom theme park since it opened on April 22, 1998.
Paths known as Discovery Island Trails weave around and through this homage to nature. About 325 carved animals make up the surface of the tree and its trunk, with the Discovery Island Trails allowing guests the opportunity to explore and see them all as well as numerous animal exhibits scattered around the roots. A theater is housed in the Tree of Life root system where the It's Tough to Be a Bug! show is performed.
Backstory
Once upon a time, no vegetation would grow on Discovery Island. There were no trees, no shrubs, no flowers, nothing. It was a barren piece of land. Then, one day, a tiny ant planted a seed and made a wish. He asked for a tree to grow – a tree large enough to provide shelter for all the animals. Magically, the ant's wish came true and a tree began to grow -- and it kept growing until there was room beneath its limbs for all the animals from A (ants) to Z (zebras). And as the tree continued to reach for the heavens, the images of all the animals that took shelter beneath its shade appeared on its trunk, roots, and branches.
Development and construction
The Tree of Life was not the first choice of an icon for the park. Earlier concepts involved utilizing Noah's Ark as an icon. Another idea was to have a three-leveled carousel attraction featuring animals of land, sea and sky as a central icon, though this was seen as too whimsical.
When the idea of the Tree of Life was settled upon, engineers struggled on how to construct it to meet the demands of Florida's hurricane weather. A structure reminiscent of a geodesic dome for the canopy was one idea that was proposed. Eventually it was settled to utilize an oil rig as the base skeleton of the tree's trunk. It was capable of holding up the massive weight of the tree and its branches and it's wide base could hold a theater. In earlier concepts, the show inside the Tree of Life was set to be Lion King-based before Michael Eisner's suggestion of tying it into insects and Pixar's then in-development, "a bug's life".
Tree of Life Awakens
Tree of Life Awakens, is a projection mapping show that debuted on May 27, 2016, as part of the park's new nighttime operating hours.[1] A media preview of the show was presented on April 19, 2016.[2] The presentation included original scenes created for the show, as well as, sequences inspired by Pocahontas, Bambi, Dinosaur, Tarzan, Finding Nemo, Avatar, The Jungle Book, and The Lion King.
Trivia
The Tree of Life is topped with more than 103,000 translucent, five-shades-of-green leaves that were individually placed and actually blow in the wind.
A Banyan tree much like Rafiki's Tree in The Lion King, the name was adopted for Rafiki's tree for usage on the Platinum DVD release's menus.
There is a Hidden Mickey on this tree.
Gallery
References
v - e - d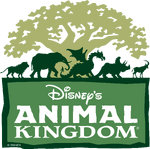 Future Attractions and Entertainment
v - e - d
Episodes
Timon & Pumbaa
Season One: "Boara Boara" | "Saskatchewan Catch" | "Kenya Be My Friend?" | "Good Mousekeeping" | "Brazil Nuts" | "South Sea Sick/The Lion Sleeps Tonight" | "Never Everglades" | "Cooked Goose" | "Yukon Con" | "Doubt of Africa" | "How to Beat the High Costa Rica" | "Swiss Missed" | "Russia Hour" | "You Ghana Join the Club" | "Uganda Be an Elephant" | "To Kilimanjaro Bird" | "Rocky Mountain Lie" | "Amazon Quiver" | "French Fried" | "Big Top Breakfast" | "Madagascar About You" | "Truth or Zaire/Yummy, Yummy, Yummy" | "Mojave Desserted" | "Beauty and the Wildebeest" | "Don't Break the China" | "Can't Take a Yolk/Stand by Me" | "The Pain in Spain" | "Frantic Atlantic" | "Unlucky in Lesotho" | "Rafiki's Apprentice" | "Tanzania Zany" | "Guatemala Malarkey" | "Mombasa-In-Law" | "TV Dinner" | "Back Out in the Outback" | "Gabon with the Wind" | "Timon's Time Togo" | "The Law of the Jungle" | "Manhattan Mishap" | "Paraguay Parable" | "Be More Pacific" | "Going Uruguay" | "Let's Serengeti Out of Here" | "Congo on Like This" | "Okay Bayou?" | "Shake Your Djibouti" | "Yosemite Remedy" | "The Sky Is Calling" | "Mozam-Beaked" | "Ocean Commotion"
Season Two: "Palm Beached" | "Oregon Astray" | "Isle of Manhood" | "Klondike Con" | "Beetle Romania" | "Wide Awake in Wonderland" | "Animal Barn" | "Africa-Dabra!" | "Shopping Mauled" | "Catch Me if You Kenya" | "Monster Massachusetts" | "Forbidden Pumbaa" | "Alcatraz Mataz" | "I Think I Canada" | "Beast of Eden" | "Timon on the Range" | "Maine-Iacs" | "Rome Alone" | "Once Upon a Timon" | "Home is Where the Hog Is" | "Beethoven's Whiff" | "Bumble in the Jungle"
Season Three: "Whiff" | "To Be Bee or Not To Be Bee" | "Luck Be a Meerkat" | "Just When You Thought You'd Cuisine It All" | "Lemonade Stand Off" | "Big Jungle Game" | "Boo Hoo Bouquet" | "Now Sumo Me" | "Now Museum, Now You Don't" | "Visiting Pig-nitaries" | "The Truth About Kats and Hogs" | "Escape from Newark" | "Truth Be Told" | "Circus Jerks" | "Nest Best Thing" | "Super Hog-O" | "Don't Have the Vegas Idea" | "Hot Enough for Ya?" | "Werehog of London" | "Bigfoot, Littlebrain" | "Astro-Nots" | "Robin Hoodwinked" | "Seregenti Western" | "All Pets are Off" | "Two for the Zoo" | "The Swine in the Stone" | "You May Have Already Won Six Million Bakra" | "My Meteor, My Friend" | "Jungle Slickers" | "Don't Wake the Neighbear" | "Recipe for Disaster" | "Going Over-Boar'd" | "Ivy Beleaguered" | "Broadway Bound & Gagged" | "Steel Hog" | "Dealer's Choice Cut" | "Space Ham" | "You Bet Your Tukhus" | "No-Good Samaritan" | "Living in De Nile" | "One Tough Bug" | "Pirates of Pumbzance" | "Miss Perfect" | "Hakuna Matata U." | "Pig-Malion" | "Why No Rhino" | "War Hogs" | "The Big No Sleep" | "Common Scents" | "Mister Twister" | "Don't Be Elfish" | "Lights, Camera, Traction" | "The Running of the Bullies" | "Special Defects" | "Wishy Washy" | "Ice Escapades" | "Guru Some" | "Jailhouse Shock" | "Nearly Departed" | "Early Bird Watchers" | "The Spy's the Limit" | "Ready, Aim, Fire" | "Timoncchio" | "Ghost Boosters" | "Stay Away from my Honey!" | "Sitting Pretty Awful" | "He's a Bad, Bad, Bad Sport" | "Dapper Duck Burgers" | "It Runs Good" | "Hot Air Buffoons" | "Timon in Love" | "Kahuna Potato" | "Mook Island" | "Cliphangers"
The Lion Guard
Season One: "Never Judge a Hyena by its Spots" | "The Rise of Makuu" | "Bunga the Wise" | "Can't Wait to be Queen" | "Eye of the Beholder" | "The Kupatana Celebration" | "Fuli's New Family" | "The Search for Utamu" | "Follow That Hippo!" | "Call of the Drongo" | "Paintings and Predictions" | "The Mbali Fields Migration" | "Bunga and the King" | "Never Roar Again" | "The Imaginary Okapi" | "Too Many Termites" | "Janja's New Crew"