 Treasures from the Disney Vault is a periodic programming block that will air on the Turner Classic Movies cable channel, which will air about four to five times per year. It will showcase vintage Disney feature films, cartoons, documentaries and episodes of the Walt Disney anthology series. The inaugural presentation was broadcast on December 21, 2014 at 8:00pm EST. This block is hosted by film critic Leonard Maltin.
Shows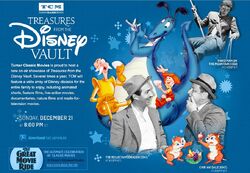 December 21, 2014
March 15, 2015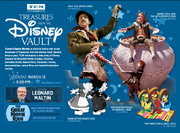 July 2, 2015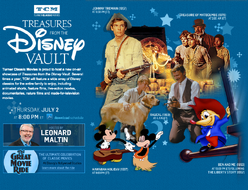 October 28, 2015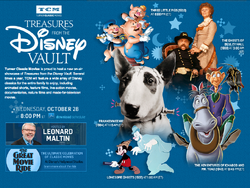 December 17, 2015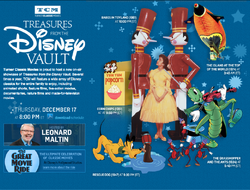 March 9, 2016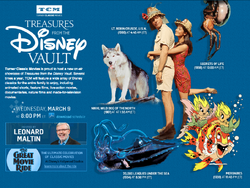 June 28, 2016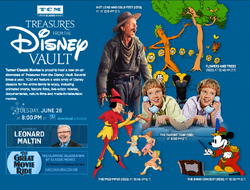 September 8, 2016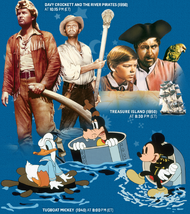 December 21, 2016
March 16, 2017
June 2, 2017
Gallery
Ad blocker interference detected!
Wikia is a free-to-use site that makes money from advertising. We have a modified experience for viewers using ad blockers

Wikia is not accessible if you've made further modifications. Remove the custom ad blocker rule(s) and the page will load as expected.