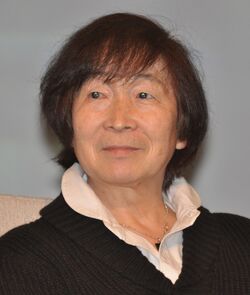 Toshio Furukawa (古川 登志夫 Furukawa Toshio, born July 16, 1946 in Tochigi) is a Japanese voice actor affiliated with Aoni Production and is married to fellow voice actress Shino Kakinuma. He provided the Japanese voices of Panchito Pistoles in The Three Caballeros and House of Mouse and Darth Maul in Star Tours.
Ad blocker interference detected!
Wikia is a free-to-use site that makes money from advertising. We have a modified experience for viewers using ad blockers

Wikia is not accessible if you've made further modifications. Remove the custom ad blocker rule(s) and the page will load as expected.