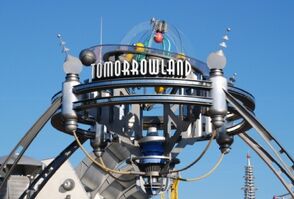 The current background area music in Tomorrowland at Disneyland and the Magic Kingdom has been featured at both parks since 2004, and at Hong Kong Disneyland since 2005. Tokyo Disneyland features background music with similar arrangements and updated instrumentals. The background music features updated, instrumental versions of songs from past and present Tomorrowland attractions, from both parks.
Songs
The following songs are featured in the background music:
*This song only appears in Tokyo Disneyland arrangement.
Ad blocker interference detected!
Wikia is a free-to-use site that makes money from advertising. We have a modified experience for viewers using ad blockers

Wikia is not accessible if you've made further modifications. Remove the custom ad blocker rule(s) and the page will load as expected.