"
Tigger's Houseguest
" is the second segment of the third episode of the third season of
The New Adventures of Winnie the Pooh
that originally aired on ABC on
September 1
,
1990
.
Synopsis
Tigger decides he wants to play with Pooh, but Pooh is too busy, cleaning out his empty honey jars for refilling. While this happens, something devours the wooden handle to Pooh's sink pump. When Tigger leaves to see if Piglet wants to play, Pooh notices his sink pump handle is gone and goes looking for it as his table is devoured behind his back.
Tigger next appears at Piglet's hoping to play with him, but Piglet is working on his Christmas List, saying his list is long because of his many friends. As Tigger leaves to visit Rabbit, Piglet hopes to finish his lest before it gets too dark to see, only to have it granted when something eats his window frame.
Tigger then arrives at Rabbit's house, and Rabbit refuses to play with him as he is far too busy gardening. As Tigger wanders away sadly, something eats the wooden stand for Rabbit's scarecrow and his fence, leaving Rabbit quite alarmed.
Tigger heads home, only to find his door jammed. When he tries to force it open, he ends up crashing into his house when something eats the door. He then hears an insect that proceeds to hide in a matchbox. Making friends with the bug (which he calls a "blue-faced, yellow-bellied housefly"), he ties the matchbox to a string and puts wheels on it, allowing him to take his bug friend anywhere. However the bug, in reality a hungry termite, has other ideas and promptly sneaks away.
Meanwhile, Rabbit, Pooh and Piglet are wondering what is eating the wood in their homes. Tigger then arrives to introduce his new friend to them, but Rabbit ignores it and Pooh and Piglet think Tigger's new friend is imaginary and decide to make up to him for their inability to play with him earlier.
Tigger comes home, feeling sad after finding his insect friend has disappeared only to find him there. When Pooh and Piglet arrive, and Tigger tries introducing them to his big friend, Tigger finds he's disappeared again in the commotion, leaving his friends to think he's imagined that his friend has run away.
At Piglet's house, Piglet and Pooh are trying to think of a way to help Tigger while Rabbit tries to discover what's chewing everything into sawdust. Rabbit then solves the mystery when the Termite eats the floor boards under his feet. When he gathers everyone to see what he's discovered, Tigger states that the Termite resembles his blue-faced, yellow-bellied housefly friend. They then set out and split up to find the termite, and Pooh, Rabbit and Piglet end up all encountering it. When The Termite seeks shelter at Tigger's side in the matchbox. Upon realizing that Tigger's insect friend is the termite and that Tigger's new friend is more real than they imagined, Rabbit tries to make Tigger make the termite leave, only for Tigger to refuse. Tigger then, after listening to Rabbit's reason, decides to leave with the termite to keep it company. However, the Termite disappears again, probably having overheard what everyone has said and they go off after it.
The four find the termite again after a long search, only to find it rebuilding for them everything it ate. The termite then makes a statue of Tigger in thanks for being its friend and leaves, leaving Tigger saddened as he tows his statue home.
After, Rabbit, Pooh and Piglet visit Tigger to be there for him as friends and that they're sorry about his friend. Tigger, glad for their arrival, says that they're just in time to see his newest set of insect friends; he says that he has had so much fun with one bug that it will be ten times as fun with ten of them. He then introduces them to his newest friends; fleas. Tigger has decided to start a circus with them, but finds they too have disappeared. Everyone then starts scratching as they jumped on by the fleas and Tigger remarks that while he's heard of close friends, he's never had them this close before as the episode ends.
Characters
Cast
Trivia
This episode, along with "King of the Beasties," were on The Tigger Movie: 10th Anniversary Edition DVD as bonus episodes.
v - e - d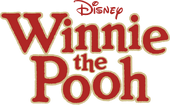 Episodes
The New Adventures of Winnie the Pooh
Season One: "Pooh Oughta Be in Pictures" • "Donkey for a Day/Friend, In Deed" • "There's No Camp Like Home/Balloonatics" • "Find Her, Keep Her" • "The Piglet Who Would Be King" • "Cleanliness is Next to Impossible" • "The Great Honey Pot Robbery" • "Stripes/Monkey See, Monkey Do Better" • "Babysitter Blues" • "How Much is That Rabbit in the Window" • "Gone with the Wind/Nothing But the Tooth" • "Paw and Order" • "Honey for a Bunny/Trap as Trap Can" • "The Masked Offender/Things That Go Piglet in the Night" • "Luck Amok/Magic Earmuffs" • "The Wishing Bear" • "King of the Beasties/The Rats Who Came to Dinner" • "My Hero|/Owl Feathers" • "A Very, Very Large Animal/Fish Out of Water" • "Lights Out/Tigger's Shoes" • "The "New" Eeyore/Tigger, Private Ear" • "Party Poohper/The Old Switcheroo"
Season Two: "Me and My Shadow/To Catch a Hiccup" • "Rabbit Marks the Spot/Good-bye, Mr. Pooh" • "Bubble Trouble/Ground Piglet Day" • "All's Well That Ends Wishing Well" • "Un-Valentine's Day" • "No Rabbit's a Fortress/The Monster Frankenpooh" • "Where, Oh Where Has My Piglet Gone?/Up, Up and Awry" • "Eeyore's Tail Tale/Three Little Piglets" • "Prize Piglet/Fast Friends" • "Pooh Moon/Caws and Effect"
Season Three: "Oh, Bottle/Owl in the Family" • "Sham Pooh/Rock-a-Bye Pooh Bear" • "What's the Score, Pooh?/Tigger's Houseguest" • "Rabbit Takes a Holiday/Eeyi Eeyi Eeyore" • "Pooh Skies" • "To Bee or Not to Bee/April Pooh" • "A Knight to Remember" • "Tigger is the Mother of Invention/The Bug Stops Here" • "Easy Come, Easy Gopher/Invasion of the Pooh Snatcher" • "Tigger Got Your Tongue/A Bird in the Hand"
Season Four: "Sorry, Wrong Slusher" • "Grown But Not Forgotten" • "A Pooh Day Afternoon" • "The Good, the Bad, and the Tigger" • "Home is Where the Home is" • "Shovel, Shovel, Toil and Trouble/The Wise Have It" • "Cloud, Cloud Go Away/To Dream the Impossible Scheme" • "Piglet's Poohetry/Owl's Well That Ends Well"
Special: "Winnie the Pooh and Christmas Too" • "Boo to You Too! Winnie the Pooh" • "A Winnie the Pooh Thanksgiving" • "Winnie the Pooh: A Valentine for You" • "Winnie the Pooh: A Very Merry Pooh Year"
The Book of Pooh
Season One: "Best Wishes, Winnie the Pooh/Double Time" • "Are You Me?/Rabbit's Happy Birthday Party" • "Circumference Equals Pirate 'Arrr' Squared/Pooh's to Do" • "Pigletry/Dinosnores" • "I Could Have Laughed All Night/X Spots the Mark" • "My Gloomy Valentine/Mr. Narrator" • "Vegetable of Contents/A Welcome to Beat the Band With" • "Owl's Book/The Autobiography of Tigger" • "You Can Lead Eeyore to Books/The Spice of Life" • "The Words Are Out/Brain Drain"
Season Two: "Please and Thank-You's/The Rumor Millstone" • "Over the Hill/Tigger's Replacement" • "The Wood Without Pooh/Friends of a Different Stripe" • "Mothers of Invention/Once Upon a Happy Ending" • "Piglet's Perfect Party/A Wood Divided" • "Bravehat/Scaredy Cat" • "Blue Ribbon Bunny/Under the Pig Top" • "The Book of Boo" • "Could it Be Magic?/Diary of a Mad Gardener" • "The Case of the Disappeared Donkey/The Littlest Dinosnore"
Songs
Movie Songs
Winnie the Pooh and the Honey Tree: "Winnie the Pooh" • "Up, Down, Touch the Ground" • "Rumbly in My Tumbly" • "Little Black Rain Cloud" • "Mind Over Matter"
Winnie the Pooh and the Blustery Day: "A Rather Blustery Day" • "The Wonderful Thing About Tiggers" • "Heffalumps and Woozles" • "Rain, Rain, Rain Came Down, Down, Down" • "Hip-Hip-Poohray"
Boo to You Too! Winnie the Pooh: "I Am Not Afraid" • "I Wanna Scare Myself"
Pooh's Grand Adventure: The Search for Christopher Robin: "Forever & Ever" • "Adventure is a Wonderful Thing" • "If It Says So" • "Wherever You Are" • "Everything is Right"
The Many Songs of Winnie the Pooh: "It Really Was a Woozle, Yes it Was"
Sing a Song with Pooh Bear: "Kanga Roo Hop" • "You're the One and Only One" • "Harvest What You Grow" • "My Song"
Winnie the Pooh: A Valentine for You: "Girls are Like Boys" • "When the Love Bug Bites" • "Places in the Heart"
The Tigger Movie: "Someone Like Me" • "Whoop-de-Dooper Bounce" • "Lull-a-Bee" • "Round My Family Tree" • "How to Be a Tigger"
Piglet's Big Movie: "A Mother's Intuition" • "With a Few Good Friends" • "Sing-Ho (For the Life of a Bear)"
Springtime With Roo: "We're Huntin' Eggs Today" • "The Way It Must Be Done"
Pooh's Heffalump Movie: "The Horribly Hazardous Heffalumps" • "The Name Game" • "Shoulder to Shoulder" • "In the Name of the Hundred Acre Wood/What Do You Do?"
Pooh's Heffalump Halloween Movie: "Trick 'R Treating With Our Friends" • "Brave Together"
Winnie the Pooh: "The Tummy Song" • "A Very Important Thing to Do" • "The Winner Song" • "The Backson Song" • "It's Gonna Be Great" • "Everything is Honey" • "Pooh's Finale"
Television Songs
Welcome to Pooh Corner: "Welcome to Pooh Corner Theme Song" • "Try a Little Something New" • "The Right Side" • "Just Say, 'Yes I Can'" • "You're the Only You" • "I Hum to Myself" • "Please and Thank You" • "Welcome to Pooh Corner Ending Theme"
The New Adventures of Winnie the Pooh: "Pooh Bear" • "'Cause It's Make Believe" • "The Floating Song" • "Nothing's Too Good for a Friend" • "Under the Bed" • "I Don't Have A Name" • "King of the Beasties" • "The End" • "Pirates is What We'll Be" • "Tigger, the Private Ear is Here"
The Book of Pooh: "Everyone Knows He's Winnie the Pooh" • "Your Best Wishes" • "On the Double" • "Who is Me" • "Think, Think, Think" • "What Piglets Are" • "I Watch for Signs" • "We're Making a Cake" • "If I Could Be Big" • "Isn't that Funny?" • "Find the X" • "Everyone Wants a Valentine" • "That's What We Do" • "Keep it Simple" • "Have You Got a Book For Me?" • "Give It a Try" • "On Your Way Back Home" • "Nightmare Wranglers" • "Carry On" • "Where Do Words Go?" • "Under a Spelling Bee's Spell" • "Adventure" • "Mental Altitude" • "I Want to Know Everything Now" • "Happy Tailiversary" • "Get Growin'" • "Tigger's Lullaby" • "Perfect Party" • "If We Were Talkin'" • "Someone New to Meet" • "My Hero" • "I Want To Be Scary" • "Broken Friendships" • "Do the Roo" • "Call Me Buck-a-Roo" • "At Chez Piglet" • "Nothing Ever Happens" • "Too Much Honey" • "Lost in a Book" • "Goodbye for Now"
My Friends Tigger and Pooh: "A Few Simple Rules" • "Bouncin'" • "The Grass is Greenier" • "The Password Song" • "Underneath the Same Sky" • "One Big Happy Family" • "Think, Think, Think" • "The Question Song" • "Floating in a Cloud" • "Different Can Be Good" • "The Little Things You Do" • "Christmas Comes Tomorrow" • "Time to Go (On a Trek Through the Snow)" • "Snowman Song"
Miscellaneous: "Luv-a-bye"