Thor, Loser is the second half of the 11th episode of Dave the Barbarian.
Synopsis
Lula tries to impress her sister, Molly, by making Dave act like a brave hero, dressing Fang up as an elf, etc. However, after Lula tells her sister the truth, Thor comes to reclaim his magical hammer, which turns out to be Molly.
v - e - d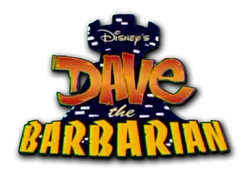 Locations
Udrogoth • Great Indoor Marketplace • Sorcery School • Hyrogoth
Ad blocker interference detected!
Wikia is a free-to-use site that makes money from advertising. We have a modified experience for viewers using ad blockers

Wikia is not accessible if you've made further modifications. Remove the custom ad blocker rule(s) and the page will load as expected.