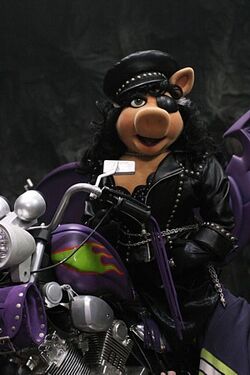 "The Witch Is in the House" is performed by the Wicked Witch of the West in The Muppets' Wizard of Oz. She is backed by Dr. Teeth and the Electric Mayhem. A short version of the song was seen in the television version of the movie, but a longer version, featuring three extra verses, is included on the DVD release.
Album releases
Ad blocker interference detected!
Wikia is a free-to-use site that makes money from advertising. We have a modified experience for viewers using ad blockers

Wikia is not accessible if you've made further modifications. Remove the custom ad blocker rule(s) and the page will load as expected.