Ad blocker interference detected!
Wikia is a free-to-use site that makes money from advertising. We have a modified experience for viewers using ad blockers

Wikia is not accessible if you've made further modifications. Remove the custom ad blocker rule(s) and the page will load as expected.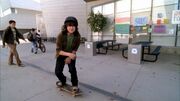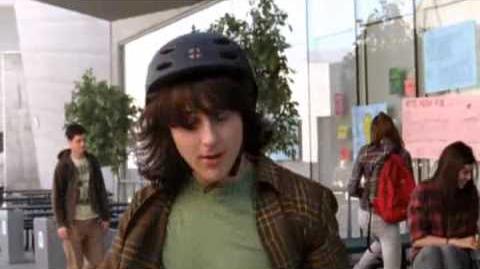 "
The Three R's
" is the closing song of
Schoolhouse Rock! Earth
sung by
Mitchel Musso
. It's loosely adapted from the first song
Schoolhouse Rock!
song: "
Three is a Magic Number
" and more adapted from Jack Johnson's version.
Song Lyrics
3,3,3, is the magic
3,3,3, is the magic
3,3,3, is the magic number
3, it's a magic number
Yes, it is
It's the magic number
Because 2 times 3 is 6
And 3 times 6 is 18
And the 18th letter in the alphabet is R
We got three R's
We're gonna talk about today
We gotta learn to
Reduce, reuse, recycle
Reduce, reuse, recycle
Reduce, reuse, recycle
Reduce, reuse, recycle
If your going to the market to buy some juice
You gotta bring your own bag of waste to reduce your waste
We gotta learn to reduce
If your brother or your sister has some cool clothes
You gotta try some on before you buy some of those
Reuse
We gotta learn to reuse
If the two R's don't work out
And if you have some trash don't throw it out
Recycle
We gotta learn to recycle!
We gotta learn to
Reduce, reuse, recycle
Reduce, reuse, recycle
Reduce, reuse, recycle
Reduce, reuse, recycle
Cause 3! it's the magic number
Oh yes it is!
It's the magic number 3! 3!
3!
3,6,9,12,18,21,24,27,30,33,36,
33,30,27,24,21,18,12,9,6,3!
Is the magic number
Yes it is
It's the magic number
Gotta learn
Reduce, reuse, recycle
Reduce, reuse, recycle
Reduce, reuse, recycle
Reduce, reuse, recycle
3! is the magic number