The Sponsor is the seventh episode of the first season of Gamer's Guide to Pretty Much Everything. It aired on October 7, 2015.
Synopsis
When the gang signs with a big video-game company, they are offered the perks of a high-end corporate sponsor, but only if they replace Franklin as a member of their team.
v - e - d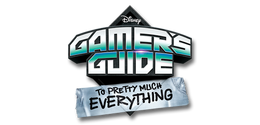 Characters
Conor • Wendell Ruckus • Franklin Delgado • Ashley Parker
Ad blocker interference detected!
Wikia is a free-to-use site that makes money from advertising. We have a modified experience for viewers using ad blockers

Wikia is not accessible if you've made further modifications. Remove the custom ad blocker rule(s) and the page will load as expected.