"The Rat King Moves In" is the 38th episode of Pickle and Peanut. It premiered July 18, 2016.
Synopsis
When Peanut and the Rat King trade places, Peanut finds that ruling a legion of minions is cooler than he thought it would be.[1]
References
v - e - d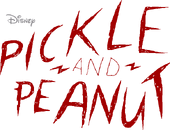 Songs
Pickle and Peanut Theme Song • How's Your Mom?