This page contains mature content. Continue on at your own risk.
Marvel's The Punisher, or simply The Punisher, is an upcoming American web television series created for Netflix by Steve Lightfoot, based on the Marvel Comics character of the same name. It is set in the Marvel Cinematic Universe (MCU), sharing continuity with the films and other television series of the franchise as well as a spin-off of Marvel's Daredevil. The series is produced by Marvel Television in association with ABC Studios, with Lightfoot serving as showrunner.
The series revolves around Frank Castle, who uses lethal methods to fight crime as the vigilante "the Punisher", with Jon Bernthal reprising the role from Daredevil. Ben Barnes, Ebon Moss-Bachrach, Amber Rose Revah, Deborah Ann Woll, Daniel Webber, Jason R. Moore, Paul Schulze, Jaime Ray Newman and Michael Nathanson also star.
In June 2015, Bernthal was cast as the character to appear in the second season of Daredevil. Development on a spin-off titled The Punisher began by January 2016, before the second season of Daredevil was released. In April 2016, Marvel and Netflix ordered the series, confirmed Bernthal's involvement, and announced Lightfoot as executive producer and showrunner.[1] Filming began in New York City in October 2016.
The Punisher is scheduled to be released in 2017.
Synopsis
Frank Castle is haunted and hunted after the murder of his family and becomes a vigilante known in the criminal underworld as "the Punisher", who aims to fight crime by any means necessary.
Cast
Gallery
Videos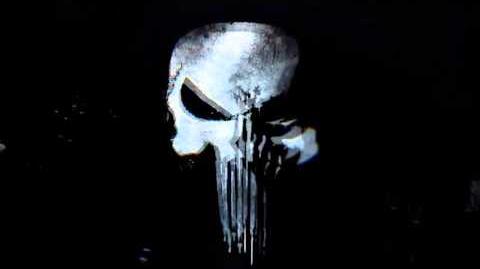 References