The Maddening Sprite of the Stump is the first half of the first episode of Dave the Barbarian.
Synopsis
Lula gets stuck in a tree stump during Dave's attempt to guard the Enchanted Forest against a giant man-eating muffin. When the royal family is unable to free Lula, a tiny, winged sprite establishes himself as the ruler of Udrogoth.
v - e - d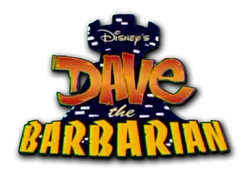 Locations
Udrogoth • Great Indoor Marketplace • Sorcery School • Hyrogoth
Ad blocker interference detected!
Wikia is a free-to-use site that makes money from advertising. We have a modified experience for viewers using ad blockers

Wikia is not accessible if you've made further modifications. Remove the custom ad blocker rule(s) and the page will load as expected.