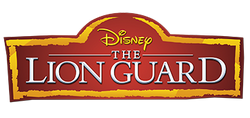 The following episodes of The Lion Guard are listed in the order of their original airing.
The series premiered on January 15, 2016 on Disney Junior while the series pilot movie The Lion Guard: Return of the Roar premiered on November 22, 2015.
On March 4, 2016, Disney Junior announced that the show would be renewed for a second season. Following details regarding when the second season will premiere currently remain unknown, but it is confirmed to be set for release in 2017.
Series Overview
Season
Episodes
Originally aired
Season premiere
Season finale
Pilot
November 22, 2015
1
24
January 15, 2016
February 24, 2017
2
TBA
TBA
TBA
Television Movie (2015)
Title
Original Airdate
The Lion Guard: Return of the Roar
November 22, 2015
Set in the African Savanna, the film follows Kion as he assembles the members of the 'Lion Guard'. Throughout the film, the diverse team of young animals will learn how to utilize each of their unique abilities to solve problems and accomplish tasks to maintain balance within the Circle of Life, while also introducing viewers to the vast array of animals that populate the prodigious African landscape.
Season One (2016-2017)
No. in
Series
No. in
Season
Title
Original Airdate
Production
Code
01
01
"Never Judge a Hyena by its Spots"
January 15, 2016
105
When Kion gets separated from the rest of the Lion Guard, he finds himself lost in the Outlands where he meets Jasiri, a friendly female hyena, who rescues him and helps face off against Janja and the other Hyenas.
02
02
"The Rise of Makuu"
January 15, 2016
103
When a crocodile named Makuu takes over as leader of the crocodiles and his aggressive antics send the Pride Lands in chaos, Kion questions whether to intervene or respect animal traditions.
03
03
"Bunga the Wise"
January 22, 2016
104
After floodwaters threaten the Pride Lands and Bunga comes up with a quick fix, Kion and the other members of the Lion Guard learn that the quick and easy solution to a problem is not always the best.
04
04
"Can't Wait to be Queen"
January 29, 2016
106
When Simba leaves Kiara in charge of Pride Rock for the first time, Kion reluctantly agrees to obey her which proves difficult when Janja tries to take advantage of Kiara's inexperience and hatches a plot to take over the Pride Lands.
05
05
"Eye of the Beholder"
February 5, 2016
107
When Ono temporally loses vision in one of his eyes, he questions his value to the Lion Guard as the "Keenest of sight".
06
06
"The Kupatana Celebration"
February 12, 2016
108
Kion inadvertently leads a pack of jackals into the Pride Lands, where they wreak havoc during a highly regarded Pride Lands ceremony.
07
07
"Fuli's New Family"
February 19, 2016
109
The Lion Guard worries that Fuli spends too much time with her own, so they start including her in their own family activities, which leads to repeated comic disaster.
08
08
"The Search for Utamu"
February 26, 2016
110
Fuli learns a lesson about teamwork when she takes on a mission alone and overexerts herself, leaving herself defenseless against attacking vultures.
09
09
"Follow That Hippo!"
March 18, 2016
111
Beshte rescues a young elephant that idolizes him after he wanders into danger.
10
10
"Call of the Drongo"
March 25, 2016
112
The Lion Guard steps in when they encounter a deceptive drongo bird named Tamaa who mimics predators to scare off smaller animals.
11
11
"Paintings and Predictions"
April 1, 2016
113
Believing that Rafiki's paintings predict the future, Bunga enlists the rest of the Lion Guard to Save Kion from danger.
12
12
"The Mbali Fields Migration"
April 22, 2016
114
Kion and the Guard must lead a large herd through the Outlands to find a less crowded gazing ground.
13
13
"Bunga and the King"
April 29, 2016
115
When Bunga and Simba are trapped underground, they discover a shared family background - they were both raised by Timon and Pumbaa.
14
14
"The Imaginary Okapi"
July 8, 2016
117
When Beshte befriends a shy okapi, the Lion Guard thinks Beshte has an imaginary friend.
15
15
"Too Many Termites"
July 15, 2016
118
The Lion Guard mistakenly chase off aardwolves instead of hyenas and the Pride Lands become overrun with termites.
16
16
"The Trouble With Galagos"
August 5, 2016
119
The Guard must help a leopard stand up to a bully challenging his territory.
17
17
"Janja's New Crew"
August 26, 2016
120
Janja replaces Chungu and Cheezi with two new hyenas in an attempt to sideline the Lion Guard.
18
18
"Baboons!"
September 23, 2016
121
After the Lion Guard rescue a baby baboon, Fuli is charged with returning the baboon to its mother.
19
19
"Beware the Zimwi"
October 14, 2016
122
When tales of a mysterious creature plague the Pride Lands, the Guard must conquer their fears and track down the elusive beast.
20
20
"Lions of the Outlands"
November 11, 2016
123
The Lion Guard must choose whether to side with the hyenas or the lions when Jasiri, the good hyena, asks for help.
21
21
"Never Roar Again"
November 19, 2016
116
While trying to save his mother from a group of hyenas, Kion fears that he has lost control of his Roar and vows to never use it again.
22
22
"The Lost Gorillas"
December 3, 2016
127
The Lion Guard helps two buffonish gorilla Princes return to their home in the snowy Rwenzori Mountians.
23
23
"The Trail to Udugu"
January 6, 2017
125
Simba is left in charge of the Guard when Nala takes Kion and Kiara on a journey.
24
24
"Ono's Idol"
February 24, 2017
TBA
v - e - d
Episodes
Timon & Pumbaa
Season One: "Boara Boara" | "Saskatchewan Catch" | "Kenya Be My Friend?" | "Good Mousekeeping" | "Brazil Nuts" | "South Sea Sick/The Lion Sleeps Tonight" | "Never Everglades" | "Cooked Goose" | "Yukon Con" | "Doubt of Africa" | "How to Beat the High Costa Rica" | "Swiss Missed" | "Russia Hour" | "You Ghana Join the Club" | "Uganda Be an Elephant" | "To Kilimanjaro Bird" | "Rocky Mountain Lie" | "Amazon Quiver" | "French Fried" | "Big Top Breakfast" | "Madagascar About You" | "Truth or Zaire/Yummy, Yummy, Yummy" | "Mojave Desserted" | "Beauty and the Wildebeest" | "Don't Break the China" | "Can't Take a Yolk" | "Stand by Me" | "The Pain in Spain" | "Frantic Atlantic" | "Unlucky in Lesotho" | "Rafiki's Apprentice" | "Tanzania Zany" | "Guatemala Malarkey" | "Mombasa-In-Law" | "TV Dinner" | "Back Out in the Outback" | "Gabon with the Wind" | "Timon's Time Togo" | "The Law of the Jungle" | "Manhattan Mishap" | "Paraguay Parable" | "Be More Pacific" | "Going Uruguay" | "Let's Serengeti Out of Here" | "Congo on Like This" | "Okay Bayou?" | "Shake Your Djibouti" | "Yosemite Remedy" | "The Sky is Calling" | "Mozam-Beaked" | "Ocean Commotion"
Season Two: "Palm Beached" | "Jamaica Mistake?" | "Oregon Astray" | "New Guinea Pig" | "Isle of Manhood" | "Puttin' on the Brits" | "Klondike Con" | "Isle Find Out" | "Beetle Romania" | "Rumble in the Jungle" | "Wide Awake in Wonderland" | "Zazu's Off-by-One Day" | "Animal Barn" | "Roach Hotel" | "Africa-Dabra!" | "I Don't Bolivia" | "Shopping Mauled" | "Library Brouhaha" | "Catch Me if You Kenya" | "Scent of the South" | "Monster Massachusetts" | "Handle with Caribbean" | "Forbidden Pumbaa" | "Washington Applesauce" | "Alcatraz Mataz" | "Oahu Wahoo" | "I Think I Canada" | "Zazu's Off Day Off" | "Beast of Eden" | "Sense & Senegambia" | "Timon on the Range" | "The Man from J.U.N.G.L.E." | "Maine-Iacs" | "Fiji-Fi-Fo-Fum" | "Rome Alone" | "Amusement Bark" | "Once Upon a Timon" | "Home is Where the Hog Is" | "Beethoven's Whiff" | "Bumble in the Jungle" | "Mind Over Matterhorn"
Season Three: "Whiff" | "To Be Bee or Not to Be Bee" | "Luck Be a Meerkat" | "Just When You Thought You'd Cuisine it All" | "Lemonade Stand Off" | "Big Jungle Game" | "Boo Hoo Bouquet" | "So Sumo Me" | "Now Museum, Now You Don't" | "Visiting Pig-nitaries" | "The Truth About Kats and Hogs" | "Escape from Newark" | "Truth Be Told" | "Circus Jerks" | "Nest Best Thing" | "Super Hog-O" | "Don't Have the Vegas Idea" | "Hot Enough for Ya?" | "Werehog of London" | "Bigfoot, Littlebrain" | "Astro-Nots" | "Robin Hoodwinked" | "Seregenti Western" | "All Pets are Off" | "Two for the Zoo" | "The Swine in the Stone" | "You May Have Already Won Six Million Bakra" | "My Meteor, My Friend" | "Jungle Slickers" | "Don't Wake the Neighbear" | "Recipe for Disaster" | "Going Over-Boar'd" | "Ivy Beleaguered" | "Broadway Bound & Gagged" | "Steel Hog" | "Dealer's Choice Cut" | "Space Ham" | "You Bet Your Tukhus" | "No-Good Samaritan" | "Living in De Nile" | "One Tough Bug" | "Pirates of Pumbzance" | "Miss Perfect" | "Hakuna Matata U." | "Pig-Malion" | "Why No Rhino" | "War Hogs" | "The Big No Sleep" | "Common Scents" | "Mister Twister" | "Don't Be Elfish" | "Lights, Camera, Traction" | "The Running of the Bullies" | "Special Defects" | "Wishy Washy" | "Ice Escapades" | "Guru-Some" | "Jailhouse Shock" | "Nearly Departed" | "Early Bird Watchers" | "The Spy's the Limit" | "Ready, Aim, Fire" | "Timoncchio" | "Ghost Boosters" | "Stay Away from my Honey!" | "Sitting Pretty Awful" | "He's a Bad, Bad, Bad Sport" | "Dapper Duck Burgers" | "It Runs Good" | "Hot Air Buffoons" | "Timon in Love" | "Kahuna Potato" | "Mook Island" | "Cliphangers"
The Lion Guard
Season One: "Never Judge a Hyena by its Spots" | "The Rise of Makuu" | "Bunga the Wise" | "Can't Wait to be Queen" | "Eye of the Beholder" | "The Kupatana Celebration" | "Fuli's New Family" | "The Search for Utamu" | "Follow That Hippo!" | "Call of the Drongo" | "Paintings and Predictions" | "The Mbali Fields Migration" | "Bunga and the King" | "The Imaginary Okapi" | "Too Many Termites" | "The Trouble With Galagos" | "Janja's New Crew" | "Baboons!" | "Beware the Zimwi" | "Lions of the Outlands" | "Never Roar Again" | "The Lost Gorillas" | "The Trail to Udugu" | "Ono's Idol"
Ad blocker interference detected!
Wikia is a free-to-use site that makes money from advertising. We have a modified experience for viewers using ad blockers

Wikia is not accessible if you've made further modifications. Remove the custom ad blocker rule(s) and the page will load as expected.