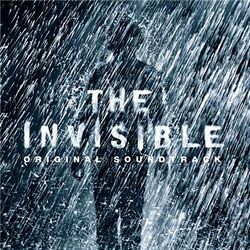 The Invisible: Original Soundtrack is a compilation album. It is the soundtrack from the film The Invisible, and was released by Hollywood Records on April 17, 2007.
Track listing
"Taking Back Control" - Sparta
"Wolf Like Me" - TV on the Radio
"Open your eyes" - Snow Patrol
"Stars & Sons" - Broken Social Scene
"Fashionably Uninvited" - Mellowdrone
"02-20 Boy" - Suicide Sports Club
"Caterwaul" - And You Will Know Us By the Trail of Dead
"Under Pressure" - Kill Hannah
"Body Urge" - The Great Fiction
"Bliss" - Syntax
"The Kill" - 30 Seconds to Mars
"Perfect Memory" - Remy Zero
"Music for a Nurse" - Oceansize
"I Will Follow You Into the Dark" - Death Cab for Cutie

The soundtrack released by Hollywood Records does not contain the songs Weak and Powerless by A Perfect Circle and Open Your Eyes by Snow Patrol, nor even a single track of Marco Beltrami's original score, yet includes 30 Seconds to Mars's song "The Kill", the video of which also appears on the DVD. The hard-copy version was discontinued, but is still available for purchase in a digital format.
External links
| | |
| --- | --- |
| | This page uses content from the English Wikipedia. The article or pieces of the original article was at The Invisible (soundtrack). The list of authors can be seen in the page history. As with Disney Wiki, the text of Wikipedia is available under the GNU Free Documentation License. |
Ad blocker interference detected!
Wikia is a free-to-use site that makes money from advertising. We have a modified experience for viewers using ad blockers

Wikia is not accessible if you've made further modifications. Remove the custom ad blocker rule(s) and the page will load as expected.