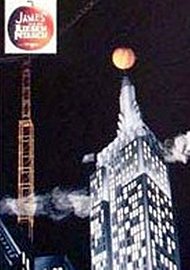 The Empire State Building is a famous tower located in New York. A prominent world landmark, it has been featured in various Disney media over the years.
Appearances in Disney media
James Henry Trotter and the peach land on the top of the Empire State Building in James and the Giant Peach.
The Empire State Building is the home of a mother Griffin, her nest and egg in the American Dragon: Jake Long episode "The Egg".
Gallery