Home
Talk

66
25,128pages on
this wiki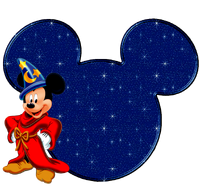 The Disney Wiki is a free, public and collaborative encyclopedia for everything related to Walt Disney and the Disney corporation: theme parks, film companies, television networks, films, characters, and more. The wiki format allows anyone to create or edit any article, so we can all work together to create a comprehensive database for Disney fans. Check out the Help pages to get started!
Now you can follow The Disney Wiki on Twitter, Facebook and Tumblr!
A new poster for the highly anticipated Maleficent has just been released?
The new Magic Kingdom parade Disney Festival of Fantasy Parade has just debuted?
Frozen has recently crossed the $1 billion mark worldwide, making it only the second animated film in history to do so, and the highest grossing animated film behind Toy Story 3?
The popular Disney Parks attraction It's a Small World has received a spin-off web series?
A website for the stage adaption of the critically acclaimed film Frozen has recently been launched?
The popular meet-and-greet animatronic character Push the Talking Trash Can has been removed from the Disney theme parks?
A new area based off the acclaimed Ratatouille is coming to Disneyland Paris?
Frozen, as well as several other titles such as Wreck-It Ralph and Tangled, is currently available to purchase digitally on the brand new app, Disney Movies Anywhere?
Are you excited for Aladdin's Broadway debut?
An empire built on the imagination of Walt Disney and millions of other minds, The Walt Disney Company has always been a jewel in the world of entertainment and beyond. For years with its timeless stories, memorable characters, and breathtaking innovations, Disney has touched the hearts of fans and audiences all over the world.
The Disney Wiki is a fan site and is in no way affiliated with The Walt Disney Company and/or its subsidiaries or affiliates.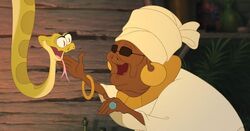 Mama Odieis a kindly old blind voodoo priestess who lives deep in the swamps of Louisiana. She is one of the minor protagonists in Disney's 2009 film The Princess and the Frog, where she acts as the film's Fairy Godmother. She is voiced by Jenifer Lewis.
Read more...
Frozen is a worldwide phenomenon, telling a tale of two sisters, a rugged mountain man, his reindeer companion, and a goofy snowman, as they join forces to stop an eternal winter from turning their once beautiful world into a frozen wasteland. Frozen premieres on Blu-ray and DVD March 18, 2014!
"Phenomenal, cosmic power... Itty bitty living space."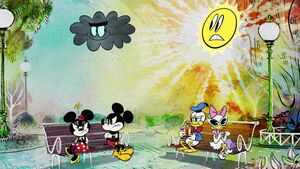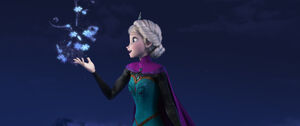 "Let it Go" is a song from the upcoming 2013 Disney animated film Frozen sung by Elsa the Snow Queen (Idina Menzel), while she builds her Ice Palace.
The cover version of the song performed by Demi Lovato was released on October 21, 2013, and is set to play during the ending credits of the film.


Read more...
Hey Disney Fans, Im Dlrgirl75, i'm 18 and i'm just your average Disney fan. Other than that, i love going to the various Disney Parks. I specialise in the more obscure sides of Disney Media. How do i sum up everything i love about Disney?


Read more...