Ad blocker interference detected!
Wikia is a free-to-use site that makes money from advertising. We have a modified experience for viewers using ad blockers

Wikia is not accessible if you've made further modifications. Remove the custom ad blocker rule(s) and the page will load as expected.
"The Absent-Minded Professor: Trading Places" is an episode of The Magical World of Disney. It originally aired on NBC on February 26, 1989 and was based on the 1961 Disney live-action film, The Absent-Minded Professor.
Synopsis
Henry Crawford is tricked into job swapping by an old friend with an evil plan. Harry Anderson makes his second appearance as the nutty professor Henry Crawford in Disney's The Absent-Minded Professor: Trading Places. While working on yet another formula, Anderson is talked into temporarily trading jobs with his ex-roomate Ed Begley Jr., a research computer specialist. As usual, the professor gets in over his head, and before long he's chased around by all sorts of mysterious characters. The gimmick this time is a "mystery invention" disguised as a tennis ball.
Cast
Harry Anderson ... Professor Henry Crawford
Ed Begley Jr. ... Dr. Jack Brooker
Cory Danziger ... Gus
Ron Fassler ... Hacker
Mary Page Keller ... Ellen Whitley
James Noble ... Dr. Gilmore Blount
Richard Sanders ... Dr. Dark
Gallery
The Absent-Minded Professor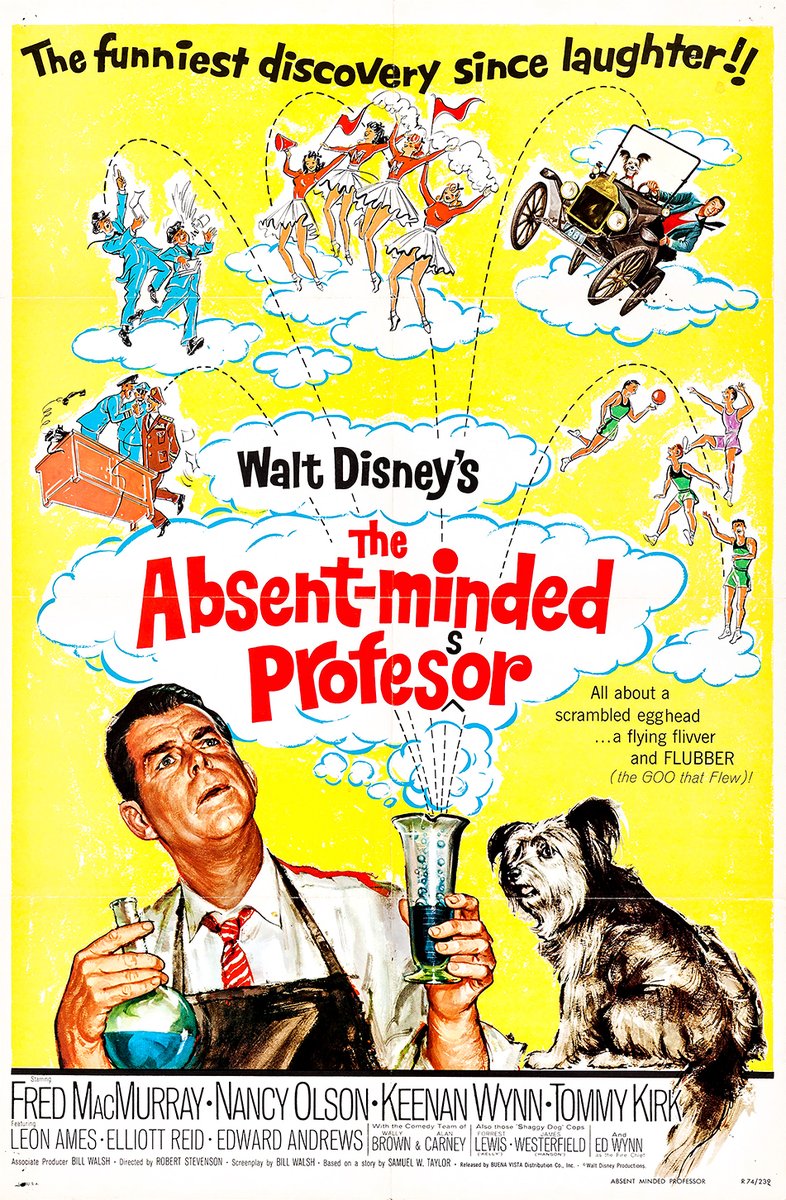 Media: The Absent-Minded Professor | Son of Flubber
Characters: Ned Brainard | Charlie | Betsy Carlisle | Alonzo Hawk | Biff Hawk | Rufus Daggett | Shelby Ashton | General Singer | Mrs. Chatsworth | Coach Elkins | Lenny | Officer Kelley | Officer Hanson | Reverend Bosworth | General Hotchkiss | Admiral Olmstead | Sam Wheeler | A.J. Allen | Judge Murdock | Mr. Hurley | Mr. Hummel | Mr. Harker | Desiree de la Roche | Coach Wilson | Mr. Barley | Mr. Osborne | Edna Daggett | Rex Williams | Humphrey Hacker
Locations: Medfield College
Objects: Flubber | Model T
Songs: Medfield Fight Song | The Flubber Song